Sponsored by Shadow & Bone from bestselling author Leigh Bardugo with Fierce Reads.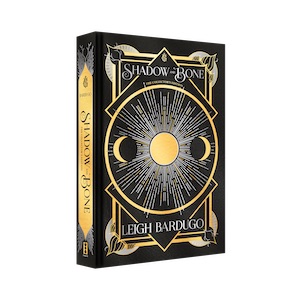 Your new favorite series is headed to Netflix and you're going to want to be there. Leigh Bardugo's Grishaverse is a world of dark magic where nothing is what it seems—and it's where you'll be traveling in an upcoming original series from the writer of Netflix's smash hit Bird Box. But before you binge watch, you've got to binge read! Dive in to the New York Times bestseller Shadow & Bone today.
Welcome to In The Club, a newsletter of resources to keep your book group well-met, well-read, and well-fed.
As Rebecca Schinsky said to the Book Riot staff on Monday morning, welcome to The Week. As I write this newsletter, it's Monday, just one day before The Day and I can't even begin to imagine what the next several days will be like. I am feeling so much hope, but that hope is tempered by anxiousness and flashbacks to 2016. I figure a lot of us in the US are feeling this way, so today's newsletter is one big mood. Pick a mood and I'll give you a book to read; read it with book club, read it on your own, whatever gets you through it. I know I am going to dive deep into comfort reading no matter what happens *crosses fingers, toes, eyes, fallopian tubes*. I obviously couldn't capture all of the moods, but I hope one or more of these books will be a comfort for you. If you do decide to read them with a buddy or two, there will be plenty to discuss—whether about the book or not.
To the club!!
---
Mood: I Find Crying Cathartic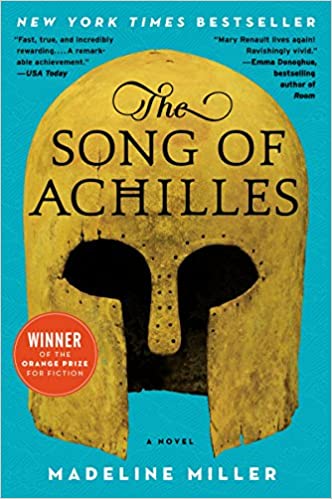 This gorgeous homage to the Iliad wrecked me, and I mean wrecked me. It's told from the perspective of Patroclus, whom Achilles befriends and names his companion when the young price is exiled to the city of Phthia. Fun fact: it has long been speculated that Patroclus and Achilles were lovers. Madeline Miller imagines their intimate relationship from boyhood through the Trojan war in heart-breaking detail. It takes a certain type of writing to reduce you to a puddle of tears in a story you already know the ending to–this is that kind of book.
Honorable Mention: The Great Believers by Rebecca Makkai. This one takes place in Chicago during the AIDS crisis and whew, have the tissues on hand!
Mood: Tap That Some Hope-Changey Into My Veins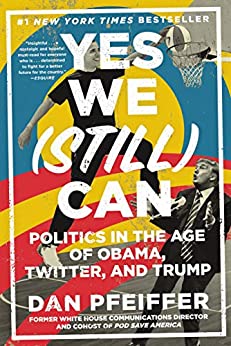 I'm a big fan of the folks that make up the Crooked Media empire; Pod Save America was my gateway into a more informed kind of activism, and it's just one of the now several Crooked podcasts I rely on for updates and accessible discussions about news, pop culture, and of course: our political landscape. Dan Pfeiffer is one of the PSA co-hosts and a former Obama staffer, and his 2018 release gave me hope when I was running low on the stuff. He wrote it as a kind of roadmap for navigating the world of Trump and figuring out how to forge a path forward when everything feels like a garbage fire.
Honorable Mention: Obviously: Stories from My Timeline by Akilah Hughes, co-host of Crooked's What a Day podcast. It's not as political in nature, but the laughter and stories of perseverance certainly gave me hope!
Mood: Fly Me to the Moon
I always go back to Amanda Nelson's Instagram post about this book when I want to sell someone on it: "A sci-fi romp with lots of cursing in Spanish and inter-species love and psychic cats and sometimes, there is coffee in that nebula. Found family AND heists AND murderous space baddies AND political intrigue AND a grumpy heroine who kicks ass first, asks questions later (again, in Spanish, she doesn't care if you understand because she doesn't care about the answer really)." I mean, what else is there to say!?! The sequel Prime Deceptions is also out now and it's so good.
Honorable Mention: A Phoenix First Must Burn edited by Patrice Caldwell – just a whole bunch of beautiful Black girl (and gender non-conforming) magic in one convenient volume with contributors like Elizabeth Acevedo, Dhonielle Clayton, L.L. McKinney, Ibi Zoboi, and Justina Ireland.
Mood: Wine Laughter is the Best Medicine
I had to go with this pick from deep in the backlist. The book is split up into two parts: Sedaris' time in America—growing up in Raleigh, North Carolina, moving to New York– and then his time in Normandy, France where he moves with his partner Hugh. I think I actually slapped my knee reading about his experience as an anxious child, his relationship with his dad and brother, and the comedic disaster that ensues when he tries to learn French. Then he also shares what it was like to get teased for a speech impediment, to battle drug addiction, and come out. Sedaris is just so good at self-deprecating humor that puts a stitch in your side, but also hits you in the feels.
Honorable Mention: I highly recommend reading Calypso as a companion read to Me Talk Pretty One Day; it came out just a couple of years ago now that Sedaris is in middle age, living in England with Hugh, and pondering his and his loved ones' mortality. Also: both are phenomenal on audio.
Mood: Methinks I'm in the Mood for Murder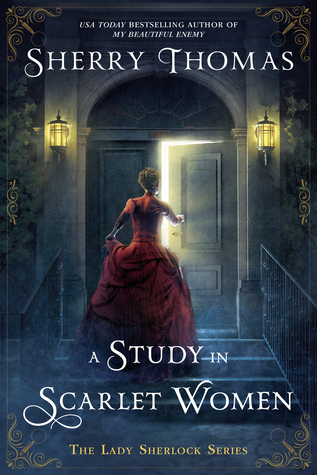 I knew I was going to be a devotee to this series about 20 pages into A Study in Scarlet Women. A gender-flipped Sherlock remix where Holmes is a whip-smart, sex-positive heroine who loves cake? Why yes, don't mind if I do. There are five books in the Lady Sherlock series now and I keep saying I'm going to go slow with them, pero… I never do.
Honorable Mention: One by One by Ruth Ware, a locked room (or in this case: snowed-in chalet) mystery in the vein of my queen Agatha Christie, and the Veronica Speedwell mysteries by Deanna Raybourn, which feature another whip-smart and super capable lady sleuth in a historical series set mostly in England (start with A Curious Beginning).
Mood: I Wanna Know What Love Is
Dani Brown is a queer Black woman and PhD student who openly likes to get hers, and she has her eye on a hottie security guard that works at her school. Unbeknownst to her, he's a former pro rugby player coping with mental health struggles, and he also has his eye on her. After a fire drill and a miscommunication result in a rescue gone viral, the two embark on a fakelationship with some very steamy sexy time scenes. In case you've forgotten, I learned this while audiobooking in my car as Dani went on about her throbbing clitoris right as I pulled up next to a family in a Subaru at a stoplight.
Honorable Mention: I have so many! Boyfriend Material by Alexis Hall, Red, White and Royal Blue by Casey McQuiston, The Boyfriend Project by Farrah Rochon, The Switch by Beth O'Leary. Gay enemies-to-lovers romance and fierce female friendships/relationships were big themes in my reading this year.
Mood: Make Me Believe in Magic
Yes, this book again. It's that good, and by that I mean sweet and funny and romantic and compelling and just so beautifully Latinx. Yadriel is a trans boy who wants more than anything for his super traditional Latinx family to accept him as a man. To prove that he's a brujo, he performs the sacred coming-of-age ritual wherein brujx come into their powers; with the help of his BFF cousin, he plans to use his powers to summon the ghost of his murdered cousin and set it free. Problem: the ghost he summons isn't his cousin. His name is Julian, he refuses to leave, and he's what I've affectingly dubbed a Hottie McGuapo. The book is inspired by lots of different Dia de los Muertos (Day of the Dead) rituals (a day I just celebrated with all of the Mexican marigolds, candles, and pan de muerto I could find). It shakes up the gendered magical power thing and may also bring you to tears, so put this one in the cathartic cry category, too.
Honorable Mention: Practical Magic, The Rules of Magic, and Magic Lessons by Alice Hoffman. Witches! Magic! Feminism! Sisterhood! You already know.
---
Thanks for hanging with me today! Shoot me an email at vanessa@riotnewmedia.com with your burning book club questions or find me on Twitter and the gram @buenosdiazsd. Sign up for the Audiobooks newsletter and catch me once a month on the All the Books podcast.
Stay bad & bookish, my friends.
Vanessa