Sponsored by BOTM. Spend less time researching and more time reading!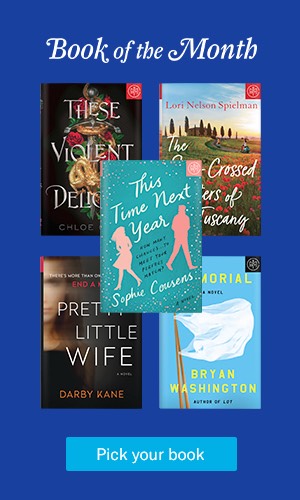 tk
New York's Strand Bookstores Received 25,000 Orders In One Weekend After Asking For Help
Last week, the Strand Bookstore in New York City shared that their sales were down by 70% and they needed financial help to stay afloat. As a result of their plea (and despite many pointing out that the owner is a millionaire who has recently invested in Amazon), the Strand received 25,000 orders in a single weekend, and lines to get into the store stretched around the block. This is heartening to, see, but remember that your own local indie bookstore could probably use some love this holiday season, too!
First Look: Inside Samantha Downing's Next Novel, For Your Own Good
Calling all Samantha Downing fans! The author of My Lovely Wife and He Started It has a new book out in July 2021 called For Your Own Good. It's about a teacher at a prep school who has just been named Teacher of the Year, and is determined to help shape his students into better people–no matter the means. Sound creepy! See the cover and read the first chapter.
November Is National Novel Writing Month!
Today kicks off National Novel Writing Month, aka NaNoWriMo! This month, people from all over the world will join together in a challenge to write a novel (or 50,000 words) in one month. Head on over to the official NaNoWriMo site to get signed up and receive pep talks from authors such as Elizabeth Acevedo, Charlie Jane Anders, Kacen Callender and Alexis Daria.