Sponsored by Kensington Books.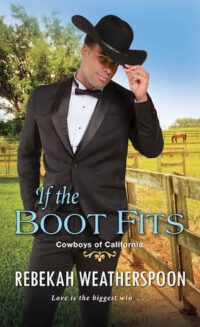 Set on a black-owned luxury dude ranch and with a fairy tale twist, the second Cowboys of California romance by award-winning author Rebekah Weatherspoon absolutely sizzles! In this thoroughly modern take on the timeless tale of a struggling Cinderella who finds her prince charming at the eleventh hour, an Oscar-winning actor and an aspiring screenwriter attempt to make a relationship work away from the Hollywood spotlight.
It's the last Thursday of October, and we've got books to talk about. We're closer to Halloween, and I hope we're all planning to celebrate safely (with or without candy).
Oh and yeah, I definitely went ahead and bought the Julie and the Phantoms soundtrack. If you were wondering.
Over on Book Riot
Take this quiz for a cozy YA romance rec!
Tote bags? Did someone say tote bags?
Who would you take a writing seminar with? I'd totally go for Alyssa Cole, what with her being able to write in legit any genre. Give us a horror romance, Alyssa!
Literary experiences, right from your home!
Ashley had Midnight Sun thoughts.
And there's still time to win that sweet B&N gift card.
Deals
If you don't like characters from Disney movies being heavily sexualized and given angsty, emotional erotic arcs, look away now. I'm serious. You're not gonna want to see this. Okay, for those of you who are still here…if you have not dipped a toe into Katee Robert's Wicked Villains series, you can start with Desperate Measures for free ninety-nine as of my writing this. That's free, if you didn't figure that out. This is the first in the series of books that would usually be 4.99. It's…hard to explain this book. But I will tell you there's Jasmine. And there's Jafar. And there's consensual non-consent. There is daddy kink. And there is…Jafar. So take that as you will. It's very much a YKINMK and YMMV kind of book for some people, but if you're interested…free ninety-nine.
New Books
This is a pretty good week for books, I gotta tell you. Some of them are books we've been waiting on for…what feels like years but is probably just a few months, and some of them are books their authors just decided to graciously provide us with out of nowhere. I have so much to read!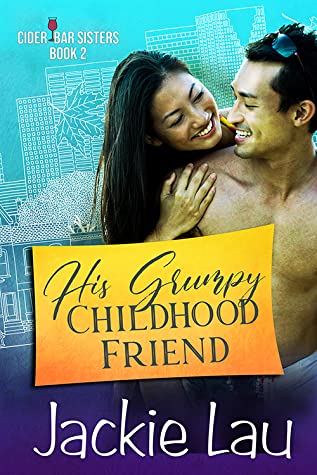 His Grumpy Childhood Friend by Jackie Lau
Deal with the Demon by Chace Verity
Costume Cutty by Chencia C. Higgins
Don't Let Go by Chelle Ramsay (I haven't read this author before but I will go for any author who names both the book and the series after En Vogue songs)
Seduced By the Wolf by Terry Spear
The Secret Ingredient by KD Fisher
Claiming His Bollywood Cinderella by Tara Pammi
Crazy Stupid Bromance by Lyssa Kay Adams
Holiday Home Run by Priscilla Oliveras
Love Your Life by Sophie Kinsella
Missing Christmas by Kate Clayborn (it's a novella, sadly)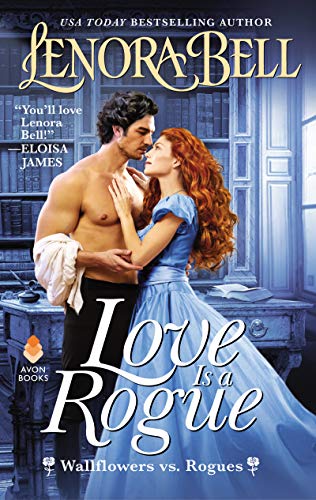 Love is a Rogue by Lenora Bell
Trick and Treat by Shae Sanders
Northanger Haunting by Jae Wiley (Northanger Abbey AND ghosts? How have I never heard of this book???)
Restored by Joanna Chambers
Black Witch Magic by Mila Nicks
Until the World Stops by LA Witt
Demon King by Elizabeth Briggs (You know how I just caught up with Lucifer? This looks like it'll help with that itch…)
Feel the Fire by Annabeth Albert
My Last Duchess by Eloisa James
Happily Ever After in Bliss by Lexi Blake
Spells by Kristen Proby
The Christmas Backup Plan by Lori Wilde (there's one every year, but I can't seem to quit her lol)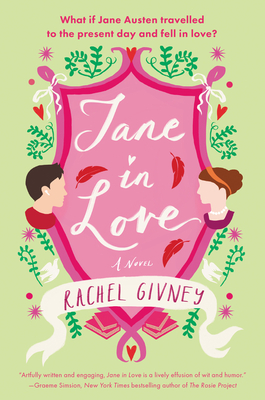 Jane in Love by Rachel Givney
Bane's Choice by Alyssa Day
The Duke Effect by Sophie Jordan
Brothersong by TJ Klune (if you've been waiting for the audiobook)
Tall, Duke, and Dangerous by Megan Frampton
High-Priority Asset by Juno Rushdan
The Tenant by Katrina Jackson (This comes out on Halloween and I will be very busy that day doing nothing but eating chocolate and reading this book)
Bitterburn by Ann Aguirre (And if I have time, this one too)
Oh. Um. Sorry?
I hope you don't have any plans the rest of this week!
As usual, catch me on Twitter @jessisreading or Instagram @jess_is_reading, or send me an email at wheninromance@bookriot.com if you've got feedback, bookrecs, or just want to say hi!