Sponsored by BookClubbish.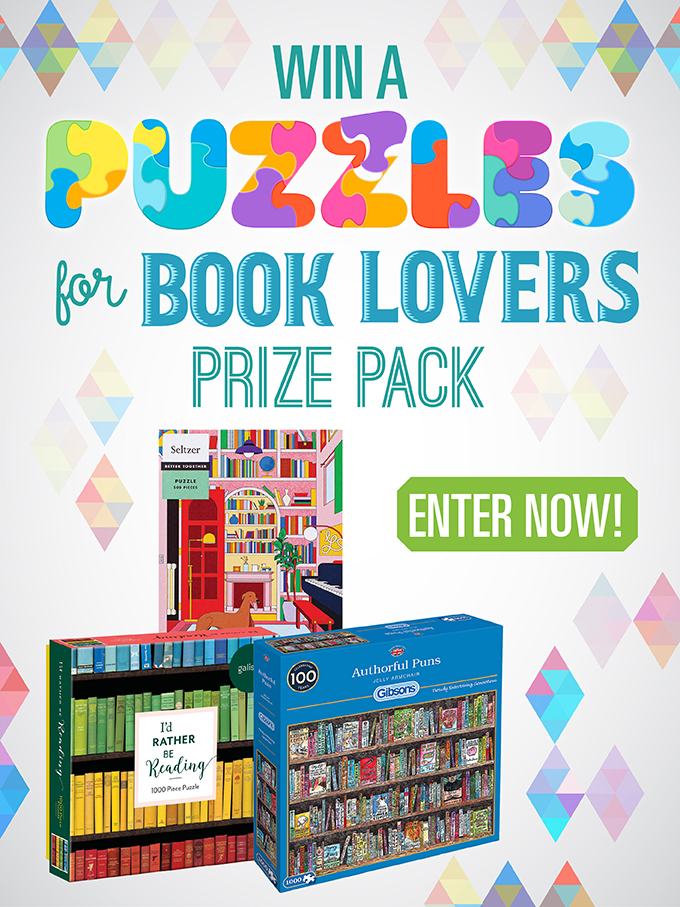 Book Riot is teaming up with BookClubbish to giveaway one puzzle prize pack for book lovers! The prize pack will include three bookish puzzles to enjoy while dreaming of your next read!
Thursday, oh Thursday. Wherefore art thou Thursday? Especially since Tuesday felt like Thursday, as did Wednesday. Now that you're here, we just want you to be Friday. Or even Saturday. (It's been a long week, y'all. But soon, I get to sit down and read a book. Maybe even…two!)
Let's talk book stuff.
Over On Book Riot
What are your thoughts on pranks? I'm not a fan (as someone who just this eventide had to deal swiftly with a potential static shock war in the grocery store), but sometimes I enjoy reading about prankster hijinks within the course of a romantic story. So I look forward to trying out some of the books on Sil's list.
This is a great treatise on why queer characters don't actually need romance to be queer.
This is a really cool dive into the history of book clubs.
What's the science behind reading?
You still have time to go for a gift card to Barnes & Noble.
And Trisha and I talked about a bunch of stuff.
Deals
40-Love by Olivia Dade
I hear it's actually getting cold in some parts of the world, so why not harken to the warmth of a Florida vacation with 40-Love by Olivia Dade? If you've already devoured Spoiler Alert, this is an easy jump, featuring another awesome fat protagonist and a sexy love interest who will do anything for her. It's 4.99 anytime, and a great segue into the other Marysburg and M-burg adjacent books.
New Books!
If you've read Big Ben and the rest of that trilogy, you are definitely ready for East's story. The London Lords are very different people, but their stories are similarly compelling (and legit frustrating because she's writing them in three-book installments oh my god, Nana). East isn't as broody as Ben, but he's just as determined to complete his mission, which in this case is to keep an Interpol officer off the Lords' case. There's bound to be intrigue, and snark, and serious sexytimes…or maybe just a lot of sexual tension.
Gemma is on a quest to get her twin back from the dead, and she's got a ghost named Eve and some…unlikeable companions to help on her quest. And while she's got this quest to deal with, she might be falling for Eve…which is complicated, because she's a ghost. (You can bet your behinds I'm super excited to read this, even if it is technically YA. "Upper YA," it's called.)
And there are a bunch more I'm looking forward to checking out: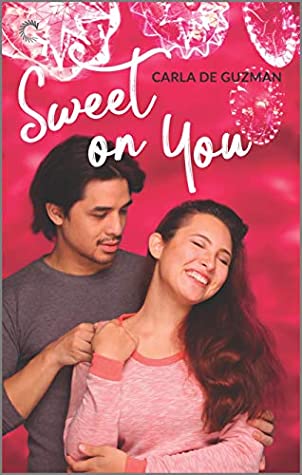 Sweet on You by Carla de Guzman (Christmas the Filipino way!)
Snapped by Alexa Martin (I haven't read this one and there has been some…discourse…around the way the activism is approached, so ymmv)
Call Me Maybe by Cara Bastone (Audible Original audiobook)
Karmina: The Black Dragon Princess by Kornelia Blackmore (I know nothing about this book or author, but I'm all about all those words)
Descent by Helen Hardt (this is book 15 in the Steel Brothers Saga)
Return Billionaire to Sender by Annika Martin
Love Song by Kylie Scott
Mean Machine by Aleksandr Voinov
Orange Blossoms-Love Blooms by Dalia Dupris
His Halloween Sweet by Raven de Hart
Give Me You by AC Taylor
In a Holidaze by Christina Lauren (Christmas Groundhog Day is definitely something I'm into. I want all the time loops)
---
What do you have planned for the weekend?
As usual, catch me on Twitter @jessisreading or Instagram @jess_is_reading, or send me an email at wheninromance@bookriot.com if you've got feedback, bookrecs, or just want to say hi!