Sponsored by AfterShock Comics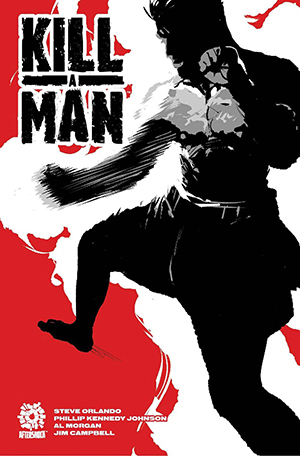 In the early days of Mixed Martial Arts, kickboxer icon DJ Bellyi is beaten to death in the ring after yelling a homosexual slur at an opponent, while his young son James watches in horror from the stands.
Sixteen years later, young James Bellyi has become an MMA star himself, with top-tier endorsements and an imminent title shot. But when James is outed as gay by an opponent in a press conference, he loses everything. To fight his way back, he turns to the only one left willing to train him: Xavier Mayne, the man who killed his father.