Sponsored by Interference by Brad Parks.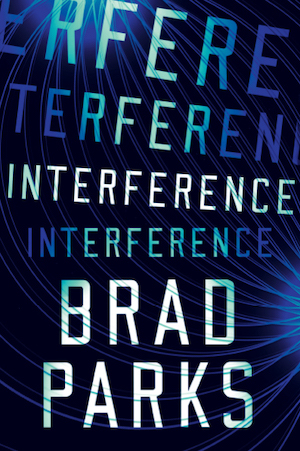 What if you could harness the power of quantum physics to find a missing person? That's the bet Brigid is taking to find her husband, quantum physicist Matt Bronik. Matt had been suffering from strange seizures that medical science couldn't explain. Then his prodding of the quantum universe led to his strange disappearance. With Matt's life in clear danger, Brigid sets out to find him. Will Matt be killed before she reaches him, or could the physics that endangered him actually be used to save his life?
Welcome to Read This Book, the newsletter where I recommend a book you should add to your TBR, STAT! I stan variety in all things, and my book recommendations will be no exception. These must-read books will span genres and age groups. There will be new releases, oldie but goldies from the backlist, and the classics you may have missed in high school. Oh my! If you're ready to diversify your books, then LEGGO!!
I freaking love rom-coms! I love the good ones. I love the great ones. I even love the bad ones. Although I've been enjoying romantic comedies in movie form for years, I have started reading them in their bookish form only recently. Today, I want to talk about a must-read love story that got me through the early stages of quarantine.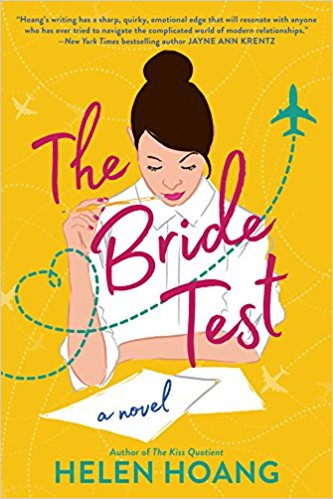 Khai Diep has no feelings … except maybe irritation when people move his things or contentment when completing ledgers, but he doesn't experience important emotions like grief and certainly not love. Khai thinks he's defective, but his family knows Khai just processes emotions differently because of his autism. When Khai continues to avoid relationships, his mother takes matters into her own hands by returning to Vietnam in search of the perfect bride.
Esme Tran has always felt out of place as a mixed-race person living in the slums of Ho Chi Minh City, so she jumps at the opportunity to improve her life and the lives of her family by traveling to America to meet a potential husband. However, seducing Khai isn't going as planned, and Esme's time in the United States is dwindling.
Although The Bride Test is referred to as The Kiss Quotient #2, this story is completely separate from The Kiss Quotient. The one link between the two novels is the brief mention of Khai in The Kiss Quotient. If you have been avoiding The Bride Test because you haven't yet read The Kiss Quotient, then I'm here to tell you to dive right in! These are two separate love stories that stand on their own.
This is another book I finished in record time because I couldn't get enough of it. Every time I finished a chapter, the end was so juicy that I couldn't just end my reading session. My favorite character was Esme who showed the importance of self love. She was not just in this to find a husband, Esme wanted to improve herself and do it on her own terms. I also appreciated Hoang's ability to once again write Khai as a character with autism who doesn't feel one dimensional.
The romance between Esme and Khai was electric, and I loved watching their blossoming love. Them coming together in the end felt satisfying and left me wanting more. Overall, The Bride Test is the perfect read for rom-com lovers, readers in need of a feel-good book, or for fans of The Kiss Quotient. 
Until next time bookish friends,
Katisha
Find more of me on Book Riot.
Find more books by subscribing to Book Riot Newsletters.