Sponsored by Instant Karma by Marissa Meyer with Fierce Reads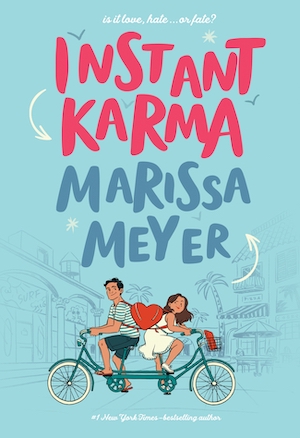 A new spin from #1 bestselling author Marissa Meyer!
Prudence Daniels is always quick to cast judgment on the residents of her coastal town. Her dreams of karmic justice are fulfilled when, after a night out with her friends, she wakes up with the sudden ability to cast instant karma on those around her.
When Pru starts to uncover the truth, her newfound karmic insights reveal how thin the line is between virtue and vanity, generosity and greed . . . love and hate… and fate.