Sponsored by Tor Books.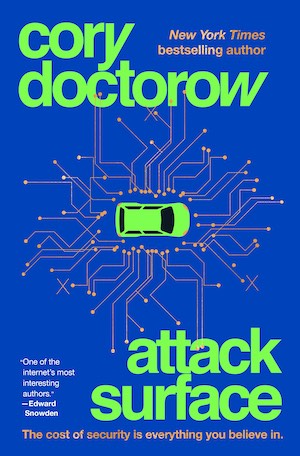 tk
Thriller Authors Unite For Trick-Or-Treat For Democracy
Ten award winning thriller authors–including Steph Cha, David Heska Wanbli Weiden, Andrea Bartz–have joined together with the nonprofit organization Field Team 6 for Trick or Treat for Democracy. You can join the text banking party Wednesday, October 28th, at 5 PM PT/6-8 PM ET (they'll train you and hold tech newbies hands) to help register democrats to "help DEMS Win Big November 3!"
Ava DuVernay Will Direct Caste
Ava DuVernay, who directed A Wrinkle In Time and When They See Us, will now be in the director chair to adapt Caste by Pulitzer Prize winner Isabel Wilkerson. DuVernay will also be writing and producing the feature film for Netflix, which takes a look at how the US is still affected by an unspoken caste system that shaped the country.
Dexter Returning In New Episodes To Showtime
Return of the serial killer: Showtime's Dexter, based on Jeff Lindsay's series, may have ended in 2013, but do shows really end anymore? It's getting a revival, limited series run on Showtime with Michael C. Hall returning as lead. The production and return dates are, of course, tentative because of the pandemic, but they're aiming for a fall 2021 return.
11 Books on the Bias Against Women in Healthcare and Medicine
These authors cover intersectional issues, present solutions, and share their experiences of sexism in healthcare, research, and the ER in books like Medical Bondage: Race, Gender, and the Origins of American Gynecology by Deirdre Cooper Owens.