Sponsored by Holiday House.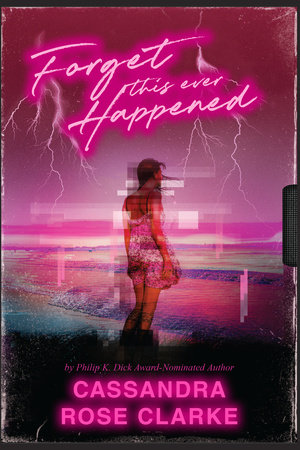 June, 1993. Claire is dumped in rural Indianola, Texas, to spend vacation taking care of mean, sickly Grammy. Indianola seems unremarkable, but Claire quickly realizes there's something not right in this tiny town . . . Memories change. Lizards whisper riddles under the pecan trees. People disappear. And worst of all, a red-lightning storm from beyond our world may wipe the town off the map, if Claire and her maybe-girlfriend Julie can't stop it. Surprising, brilliant, and full of all the 90's references your Alanis Morissette-loving heart could want, Forget This Ever Happened is a sci-fi thriller at its finest, featuring an OwnVoices Queer romance and dark, dazzling world-building.
Hey there horror fans, I'm Jessica Avery and I'll be delivering your weekly brief of all that's ghastly and grim in the world of Horror. Whether you're looking for a backlist book that will give you the willies, a terrifying new release, or the latest in horror community news, you'll find it here in The Fright Stuff
Grab your knives, your shovels, your claws, and your teeth, because this week we're talking about the final girls and monstrous women of horror fiction. Whether surviving the unthinkable or reaping a little bloody revenge, women in horror are kickass until the end. You know what final girls and monstrous women have in common? Survival. They will kick and claw and shoot and scream their way through hell to save themselves or the ones they love. In fact if you look into the past of some monstrous women you might find a final girl who did what she had to to survive. Whatever she had to, whatever the cost. So clear some room on your shelves for these tales of women fighting and clawing their way to the finish line.
In this new anthology, Southeast Asian writers Nadia Bulkin, Rin Chupeco, Christina Sng, Lee Murray, and more come together to spin 14 dark and intimate tales exploring their own experiences of "otherness" and what it means to be an outsider. You know I love a good anthology, and Black Cranes really promises to be one of the top anthologies of 2020. Don't pass on this one.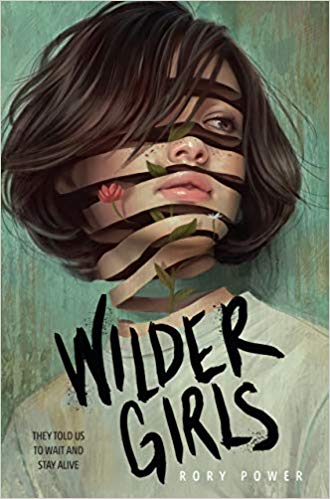 I love this book so much. It's emotional, it's queer, it's dark and absolutely teeming with flinch-worthy body horror. And it features my favorite kind of final girl: the one slowly becoming a monster herself. It's been 18 months since Hetty and her classmates were trapped on Raxter Island by the Tox. Since then the students of Raxter School for Girls have been doing their best to survive on dwindling supplies in an increasingly hostile environment, as the unknown virus slowly turns their own bodies against them.
Sonya and Callie just want a quiet night out at a restaurant together. However, that's proving to be more difficult than anticipated. On their way to the restaurant they are verbally assaulted by a group of men, and what starts as an already awful incident quickly becomes a nightmarish race to the restaurant and safety. But once inside, it becomes obvious that what happened to them was not an isolated incident. Men everywhere have turned violent and the source seems to be a hate-filled screed against women being broadcast nationwide by the president. The only way to save themselves? Survive long enough to take out the source of the chaos.
I am more than a little obsessed with this novella. For real. The Last Final Girl is a love letter to slasher films, and in particular to the glory that is '80s horror. Homecoming Queen Lindsay is a final girl. She survived – barely – the brutal attentions of Billie Jean, the sadistic murder in a Michael Jackson mask who was determined to kill her. She's a legend. But Billie Jean isn't done with Lindsey, and Lindsey's not the only final girl in town. When the masked killer slaughters her royal court, Lindsay replaces them with other final girls, stacking the decks in her favor. One psycho killer vs. a homecoming court full of final girls, all competing to be the last survivor standing when the credits roll.
Behold the short fiction collection that I am absolutely obsessed with, and which may be my top collection read for the year. Priya Sharma's All the Fabulous Beasts is a powerhouse of imagery and tone. All 16 stories in this collection are a glorious blend of the monstrous and the beautiful, full of nature and humanity, life, death, and transformation. But my personal favorite was "Pearls", a continuation more than a retelling of the Medusa myth, and a lushly emotional one too. I also loved "Fish Skins" about a man whose wife came from the sea, and "The Sunflower Seed Man", a harrowing look at the nature of grief and how we survive.
I know most everyone already knows The Bloody Chamber. But I couldn't make a list of books about monstrous women without Angela Carter's legendary collection of bloody fairy tales. This book is my whole heart. The women in Carter's collection are toothy, sexual, and bold. They are monsters, survivors, the wives of lions, and tigers in their own right. They're clever and canny; they're wolves with skin on the outside. If you haven't read The Bloody Chamber, autumn is the perfect season. Or if, like me, it's an old favorite of yours, autumn is also the perfect time for a reread.
Fresh From the Skeleton's Mouth
Bit of a slow news week, folks, but we've got plenty of horror content for you over on Book Riot as blessed Halloween approach-eth. If you need a few more titles to fill out your Halloween TBR, I recommend this list of 15 terrifying reads, or this collection of 9 Gothic books to read this autumn. And while ye old Covid is keeping us at home this Halloween, and costumes may be a thought for the distant future, maybe snag one of these funny horror t-shirts to wear while you're marathoning the scary content of your choice at home and downing candy by the handful.
Books of Blood is liiiiiiiiiiiiiiiiiiiiiiiiiiive on Hulu. If you need me, don't need me, because this is all I'm going to be doing this holiday weekend.
As always, you can catch me on twitter at @JtheBookworm, where I try to keep up on all that's new and frightening.