Sponsored by A Drop of Midnight by Jason Diakité.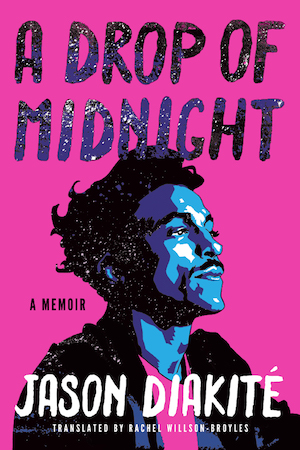 Only you can write your own story. In a stunning portrait of race, meaning, and the search for self across centuries and continents, hip-hop star Jason Diakité tells a story only he can tell. His ancestors' origins as slaves in the antebellum South, his parents' struggles as an interracial couple, and his own world-expanding connection to hip-hop are all part of his compelling story. In A Drop of Midnight, Jason draws on conversations with his parents, research, and personal experiences to paint a vivid picture of race, discrimination, family, and ambition. Read or listen for free with Prime.
Happy Monday, readers! I hope you had a great weekend. I spent a good portion of it looking for my copy of the Grease fotonovel. Unsuccessfully, I might add. But I know it's in this house somewhere! I'm sure I put it somewhere to keep it safe, but I hid it a little too well because now I don't remember where it is, lol. (More like GRRRR is the word, the word that you heard, amirite?)
Have you ever seen a fotonovel before? I wonder if they even make books like this anymore. It's the whole 1978 movie adaptation told through hundreds of still photos. I loved it to pieces when I was a kid, so much that the cover fell off. I WILL FIND YOU, FOTONOVEL.
Moving on, I have a bunch of fun bookish stuff to share with you to kick off your week, including the first of many amazing 2021 books that I have been dying to tell you about! Say it with me now: YAY, BOOKS!
Remember that whatever you are doing or watching or reading this week, I am sending you love and hugs. Please be safe, and remember to wear a mask and wash your hands. And please be mindful of others. It takes no effort to be kind. I'll see you again on Thursday. – xoxo, Liberty
Here's Monday's trivia question: "The Fastest Kid in the Fifth Grade" is the title of the third chapter in what children's classic? (Scroll to the bottom for the answer.)
Deals, Reals, and Squeals!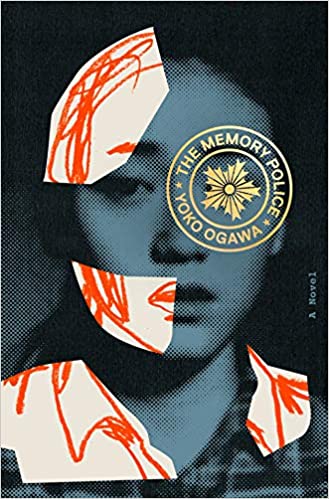 The Memory Police by Yōko Ogawa is being adapted into a film, with Reed Morano directing and Charlie Kaufman attached as the screenwriter.
American poet Louise Glück has won the 2020 Nobel Prize in Literature.
Here's a fun cover reveal for Son of the Storm by Suyi Davies Okungbowa.
The trailer for News of the World, based on the novel by Paulette Jiles and featuring Tom Hanks, has been released.
And here's the trailer for the fifth season of The Expanse.
Rick Riordan Presents released the covers for Paola Santiago and the Forest of Nightmares by Tehlor Kay Mejia and The Last Fallen Star by Graci Kim
Dickinson has received an early season 3 renewal at Apple TV+.
Here's the first look at the cover of Fences: Disarmed by Sarah Rees Brennan.
Christopher Paolini's first novel for adults, To Sleep in a Sea of Stars, will be made into a film.
A date has been set for the second season of Snowpiercer.
And here's the cover reveal for XOXO by Axie Oh.
Book Riot Recommends
At Book Riot, I work on the New Books! email, the All the Books! podcast about new releases, and the Book Riot Insiders New Release Index. I am very fortunate to get to read a lot of upcoming titles, and learn about a lot of upcoming titles, and I'm delighted to share a couple with you each week so you can add them to your TBR! (It will now be books I loved on Mondays and books I'm excited to read on Thursdays. YAY, BOOKS!)
Loved, loved, loved: 
Picnic in the Ruins by Todd Robert Petersen (Counterpoint, January 5, 2021)
During my vacation, I read several upcoming releases that are already going to be my favorite books of next year. Let's start with this one, since it comes out the first week of 2021: This is a crime novel about archaeology, theft, and the past. Part of the story involves a young archaeologist who gets caught up in a murder, after she accidentally sees the priceless items the killers stole from their target. The killers are a pair of brothers who are part esoteric lunkheads, part vicious cutthroats. But this isn't just a thriller – it's also one of the funniest books I have read in years. (There's a scene involving the use of "Staying Alive" by The BeeGees during CPR that had me in tears, and a Star Wars reference that had me cackling.) Plus, there are several intense chase scenes, fantastic dialogue, and a lot of smart discussion about who owns history. It's an excellent read from start to finish and would be perfect for fans of Elmore Leonard, William Boyle, and The Coen Brothers.
TL;DR: Riotous comedy + psychopathic murderyness = very much my jam. I loved this book to freaking pieces.
What I'm reading this week.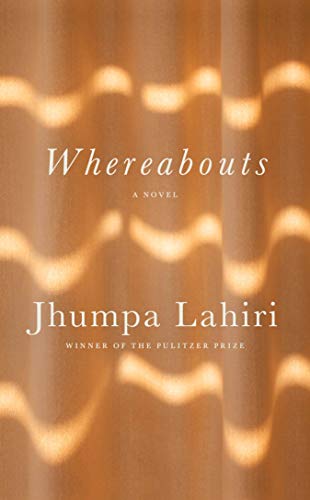 Whereabouts: A Novel by Jhumpa Lahiri
The Midnight Bargain by C.L. Polk
Crying in H Mart: A Memoir by Michelle Zauner
There's No Such Thing as an Easy Job by Kikuko Tsumura
Fake Accounts by Lauren Oyler
Pun of the week:
"I've started sleeping in our fireplace. Now I sleep like a log."
And this is funny:
To be fair, I look like this every time I eat salt and vinegar chips.
Happy things:
Here are a few things I enjoy that I thought you might like as well:
And here's a cat picture!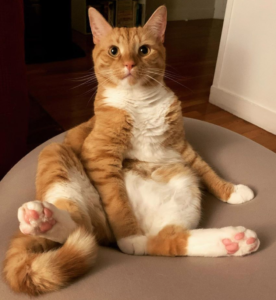 "Der-dee-der. Look at me, I'm a hooman." – Zevon
Trivia answer: Bridge to Terabithia by Katherine Paterson. (Does anyone want to cry just hearing the title? No? Just me?)
You made it to the bottom! Thanks for reading! – xo, L