Sponsored by The End of the Day by Bill Clegg.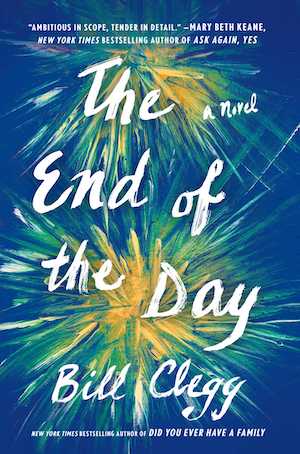 Bill Clegg returns with a deeply moving, emotionally resonant second novel about the complicated bonds and breaking points of friendship, the corrosive forces of secrets, the heartbeat of longing, and the redemption found in forgiveness.
OMG I'm back again! Happy Thursday, kittens! It is I, Your Friendly Neighborhood Velocireader™, back to share things with you from the wonderful world of books. I have missed you all so much! I had a relaxing break, and I read books like whoa, but I am ready to get back in the book saddle and start slinging book recommendations again.
Which means I have some fun stuff for you today, including a recommendation of one of the best books I read while on my vacation, plus more! (Like gifs. I got a little carried away with gifs today.) I have been excited to tell you all about books again pretty much since my vacation started, lol. IT IS MY CALLING.
Before I start, a little housekeeping: First, thank you to Tirzah for stepping in while I was out. (Did you know she has an amazing Jane Austen mystery trilogy on the way, starting with Pride and Premeditation??? Well, now you do.) And second, know that whatever you are doing or watching or reading this week, I am sending you love and hugs. Please be safe, and remember to wear a mask and wash your hands. And please be mindful of others. It takes no effort to be kind. I'll see you again on Monday. – xoxo, Liberty
Trivia question time! The amazing Walter Mosley was born in what city? (Scroll to the bottom for the answer.)
Deals, Reals, and Squeals!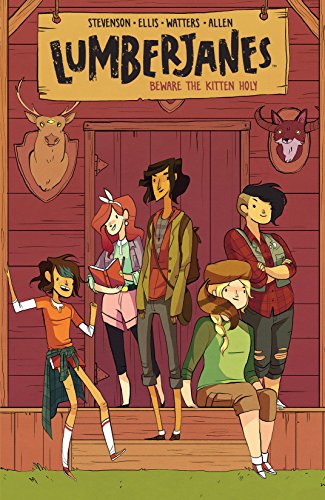 Holy bell hooks! Lumberjanes may become an animated series on HBO Max.
The Cleaners by Ken Liu is being developed into a series with Orlando Bloom.
Here's the cover reveal for Sisters of the Snake by Sarena and Sasha Nanua.
Here are the finalists for the 2020 National Book Awards!
Rumor has it that the new Lord of the Rings series might have adult content.
Elizabeth Acevedo, Charlie Jane Anders, Kacen Callender, and Alexis Daria will be writing pep talks for NaNoWriMo 2020.
Disney is launching a new publishing line with If the Shoe Fits, a Cinderella retelling by Julie Murphy.
Iain Reid, author of I'm Thinking of Ending Things, is working on a new novel.
Tordotcom announced In the Watchful City, a debut novella from S. Qiouyi Lu.
Hodor is supposedly going to have a different fate in the end of the Game of Thrones books than he had in the show.
Here's the cover reveal for Where the Rhythm Takes You by Sarah Dass.
Watch the trailer for The Show, featuring Alan Moore in shiny face paint.
The release of the new Dune adaptation has been moved to the end of 2021.
Book Riot Recommends
At Book Riot, I work on the New Books! email, the All the Books! podcast about new releases, and the Book Riot Insiders New Release Index. I am very fortunate to get to read a lot of upcoming titles, and learn about a lot of upcoming titles, and I'm delighted to share a couple with you each week so you can add them to your TBR! (It will now be books I loved on Mondays and books I'm excited to read on Thursdays. YAY, BOOKS!)
Excited to read: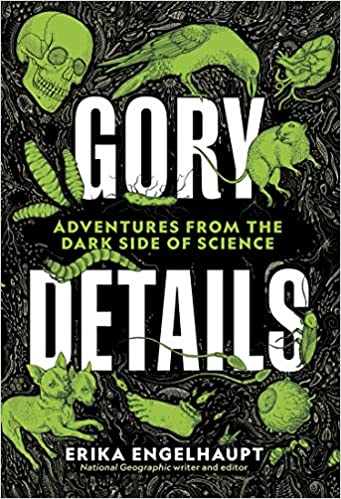 Gory Details: Adventures From the Dark Side of Science by Erika Engelhaupt (National Geographic, March 2, 2021)
I was literally approved to read this book about ten minutes before I sat down to write this newsletter and I couldn't be more excited if I swallowed a cat and broke out in kittens! It was supposed to come out earlier this year, but got pushed to 2021 because of *waves at world*. It's claiming to be a Mary Roach-esque look at really gross stuff relating to science and I AM HERE FOR IT. (Lol, are you surprised?) Not only does Engelhaupt write about science for a living, but she also does stand-up comedy. I'm hoping the two jobs mix in the best way and don't end in an explosion.
What I'm reading this week.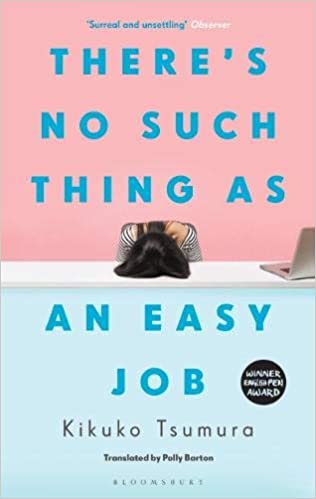 There's No Such Thing as an Easy Job by Kikuko Tsumura
Good Neighbors by Sarah Langan
Fake Accounts by Lauren Oyler
Halsey Street by Naima Coster
Ninety-Nine Glimpses of Princess Margaret by Craig Brown
Song stuck in my head:
A Life of Illusion by Joe Walsh. (I was really into songs from my childhood while I was on break. You can listen to a lot of them in this playlist I made!)
And this is funny:
I don't know about you, but my cats wouldn't have even sat still long enough for a picture. They'd be hoovering food off the floor in 0.00001 seconds.
Happy things:
Here are a few things I enjoy that I thought you might like as well:
And here's a cat picture!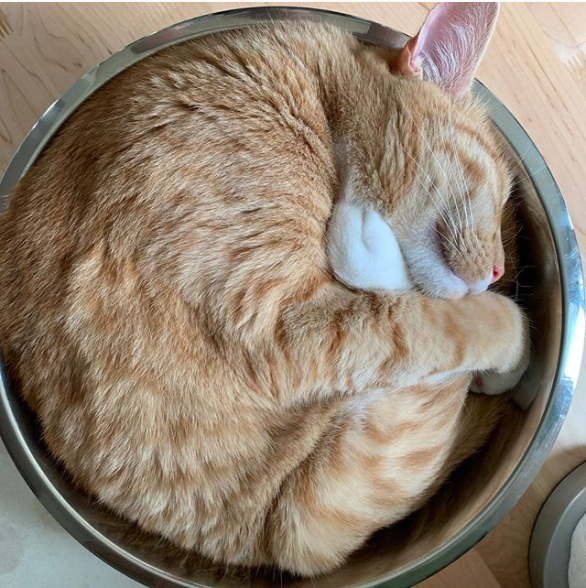 I never get tired of seeing a bowl of cat.
Trivia answer: Los Angeles.
You made it to the bottom! High five. Thanks for reading! – xo, L