Sponsored by Quirk Books.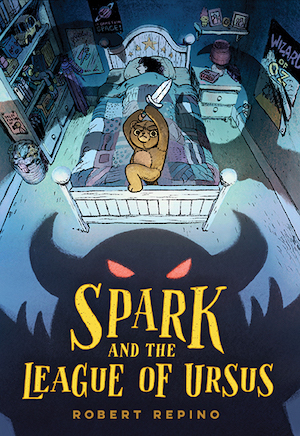 Toy Story meets Stranger Things in this epic tale of warrior teddy bears and the children they protect. Spark is not your average teddy bear. She's soft and cuddly, yes, but she's also a member of the League of Ursus, a secret society of stuffed animals tasked with protecting children from monsters. When a terrifying creature appears in her home, Spark must call upon her fellow toys to protect our world from the one that lies beneath. It will be a heroic chapter in the history of the League . . . if the bears live to tell the tale.
Welcome to Read This Book, the newsletter where I recommend a book you should add to your TBR, STAT! I stan variety in all things, and my book recommendations will be no exception. These must-read books will span genres and age groups. There will be new releases, oldie but goldies from the backlist, and the classics you may have missed in high school. Oh my! If you're ready to diversify your books, then LEGGO!!
October 7th is Frappé Day, so make sure you stop by your favorite coffee shop and order this infamous frozen caffeinated treat. Did you know the frappé has Greek origins? That's right! During the 1957 Thessaloniki International Fair, Dimitris Vakondios couldn't find hot water to make his Nescafe instant coffee, so he improvised by mixing Nescafe with cold water and ice. What resulted was a refreshing foamy cold coffee beverage that became the first Greek café frappé! Today, it is still the most popular coffee beverage in Greece and its official national coffee drink!
Whenever I think of Greece, my mind automatically visualizes Rory Gilmore Lena Kaligaris traipsing through Santorini with Kostos on some serious summer loving. Although their love story is sweet, I still prefer Lena's story in the book. If you only know The Sisterhood of the Traveling Pants through the movie, then I highly recommend reading the book.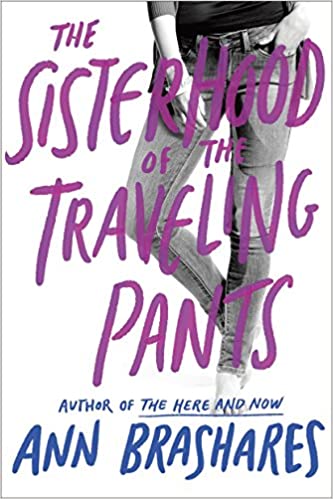 Once there was a magical pair of pants. They looked like just an ordinary pair of jeans, but these pants, the Traveling Pants, would go on to do great things. This is the story of the four friends — Lena, Tibby, Bridget, and Carmen –who made it possible.
I was surprised with how quickly I finished The Sisterhood of the Traveling Pants. It usually takes me up to a month to finish a book, but I devoured this book in less than a week! All of the summer stories were engaging from beginning to end. I was laughing. I was crying. What I absolutely loved about this book was this being a story for teenagers that didn't talk down to them. The book does a good job handling heavier topics like death, sex, and cancer for a teenage audience. If you enjoy The Sisterhood of the Traveling Pants as much as I did, then remember the story continues in The Second Summer of the Sisterhood.
Until next time bookish friends,
Katisha
Find more of me on Book Riot.
Find more books by subscribing to Book Riot Newsletters.