Sponsored by AfterShock Comics.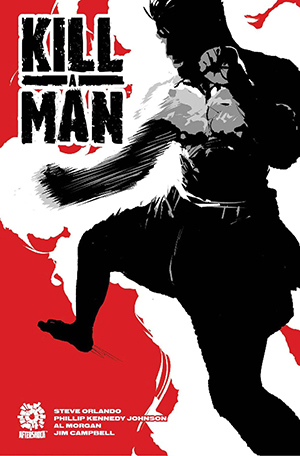 In the early days of Mixed Martial Arts, kickboxer icon DJ Bellyi is beaten to death in the ring after yelling a homosexual slur at an opponent, while his young son James watches in horror from the stands. Sixteen years later, young James Bellyi has become an MMA star himself, with top-tier endorsements and an imminent title shot. But when James is outed as gay by an opponent in a press conference, he loses everything. To fight his way back, he turns to the only one left willing to train him: Xavier Mayne, the man who killed his father.
Hi there, bookish friends! I hope you had a great weekend and are ready to dive right in with some great bookish news because we've been showered with all kinds of excitement! So grab a cup of something hot and get ready to dive in!
Trivia question: Which classic Gothic novel is referenced in works by both Jane Austen and Henry James?
Deals and Squeals: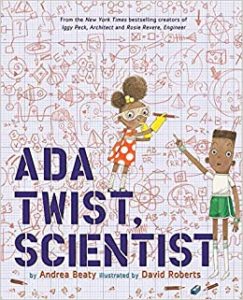 The Obamas' production company is bringing Ada Twist, Scientist to Netflix!
This is so cool: Married couple and YA authors Nicola Yoon and David Yoon are launching their own YA imprint called Joy Revolution that will focus on publishing YA books starring teens of color!
I know I shared this before, but it's worth saying again as Leave the World Behind by Rumaan Alam will be out tomorrow: It's being adapted for TV, with Julia Roberts and Denzel Washington to star!
Can you believe that Are You There, God? It's Me, Margaret is 50 years old?
The Invisible Life of Addie LaRue by V.E. Schwab is headed to the big screen!
His Only Wife by Peace Adzo Medie is the newest Reese Witherspoon book club pick!
The remake of The Witches starring Anne Hathaway is going straight to streaming! It's based off of The Witches by Roald Dahl–and there's a new graphic novel adaptation!
Get your first look at the TV adaptation of The Underground Railroad by Colson Whitehead!
The middle grade novel Savvy by Ingrid Law is coming to TV!
Zac Efron has been cast in the remake of Stephen King's Firestarter!
The shortlist for the 2020 First Novel Prize has been announced!
Riot Recommendations
At Book Riot, I'm a cohost with Liberty on All the Books!, plus I write a handful of newsletters including the weekly Read This Book newsletter, cohost the Insiders Read Harder podcast, and write content for the site. I'm always drowning in books, so here's what's on my radar this week!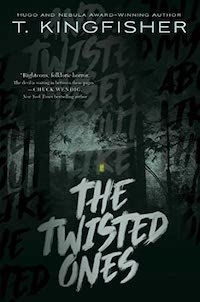 Recommended reading: The Twisted Ones by T. Kingfisher
I just started this book, and honestly what sold me on it was that it's a horror book with a lovable dog character that multiple people assured me survived without undergoing serious peril. It's about a young woman named Mouse whose grandmother dies, and leaves behind a house full of things that need sorting. Mouse's father asks her to take care of it, and she agrees–but gets more than she bargained for when she discovers that the her grandmother was a hoarder and there's something scary and unexplainable lurking in the woods…and whatever it is, it's out to get her and her dog. So far, this is satisfying my desire for a creepy October read!
What (else) I'm reading this week:
Leave the World Behind by Rumaan Alam
Among the Beasts and Briars by Ashley Poston
Shit Actually by Lindy West
Trivia answer: Mysteries of Udolpho by Ann Radcliffe
All right, that's it for me! Liberty is back this week, and I'm sure that she'll have tons of new book news she's excited to share with you. Thanks for hanging out, and here's one last photo of my kitten and dog, who are slowly growing used to each other!
Tirzah