Sponsored by Algonquin Books/Workman Publishing.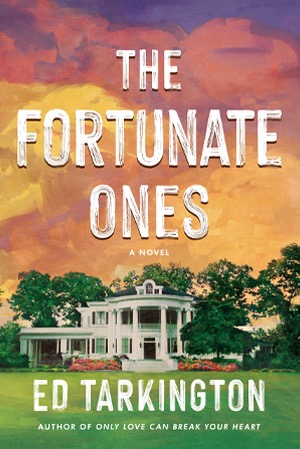 When Charlie Boykin was young, he thought his life with his single mother was perfectly fine. But when his mother's connections get Charlie into boarding school and give them access to the upper echelons of Nashville society, Charlie falls under the spell of all that a life among the wealthy can mean. The novel examines the perpetual question: Why do the poor venerate the rich? An immersive page-turner, The Fortunate Ones publishes in January.
Welcome to Check Your Shelf. I am in full spooky mode right now, although it's just not the same without putting up the usual horror displays at the library.
---
Collection Development Corner
Publishing News
New & Upcoming Titles
What Your Patrons Are Hearing About
RA/Genre Resources
On the Riot
---
All Things Comics
On the Riot
---
Audiophilia
On the Riot
---
Book Lists, Book Lists, Book Lists
Children/Teens
Adults
On the Riot
---
Level Up (Library Reads)
Do you take part in Library Reads, the monthly list of best books selected by librarians only? We've made it easy for you to find eligible diverse titles to nominate. Kelly Jensen created a database of upcoming diverse books that anyone can edit, and Nora Rawlins of Early Word is doing the same, as well as including information about series, vendors, and publisher buzz.
Catch you on the flipside, everyone (and remember to vote!).
—Katie McLain Horner, @kt_librarylady on Twitter.