Sponsored by Nicholas Sparks and his new book, The Return.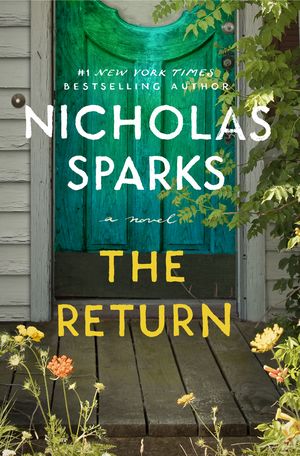 tk
Gold House Creates Book Club for Asian American Books
An advisory council helped select six books for Gold House's book club so that Asian and Pacific Islanders can "better understand our identity, experience, and culture in today's political and social climate." It's organized with syllabi every six months, and will also have a children's book list as well as downloadable book lists.
Black-ish's Marsai Martin To Adapt Fantasy Novel
Marsai Martin plays Diane Johnson on the TV show Black-ish, but she's also been killing it in many other areas of Hollywood, including being the youngest executive producer on a major Hollywood film with Little–which she created and starred in. Now she's planning on adapting a fantasy series, Savvy by Ingrid Law, with Walden Media.
The Invisible Life of Addie LaRue To Be Adapted To Film
V.E. Schwab's novel, The Invisible Life of Addie LaRue, is highly anticipated, and now we've learned it will be adapted to film and Schwab will write the screenplay. Gerard Butler's company G-Base will produce the film about Addie LaRue who bargained for immortality and is cursed with everyone who meets her forgetting her.