Sponsored by The Mason House by T. Marie Bertineau.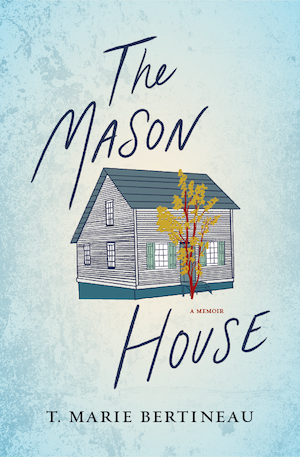 tk
The World's Strangest Books
Author Edward Brooke-Hitching set out to collect eccentric and extraordinary books and that's exactly what he accomplished with his collection: Brooke-Hitching's The Madman's Library. From an encoded French occult book to not-for-the-faint-of-heart books written in blood and using human skin, Brooke-Hitching's shares his 10 strangest.
Ms. Marvel Has Been Cast!
Disney Plus' Ms. Marvel series, based on the Marvel comic series starring teen Kamala Khan who gets size-changing powers, has cast its Ms. Marvel with newcomer Iman Vellani. Bisha K. Ali is in charge of writing, with directors Adil El Arbi, Bilall Fallah, Sharmeen Obaid-Chinoy, and Meera Menon lined up. Ridiculously excited for this!
James Patterson Donates $2.5 Million to Teachers
Patterson Partnership program with Scholastic Book Clubs is donating $2.5 million for an initiative that will help 5,000 teachers throughout the U.S. during the pandemic. Each teacher will receive a $500 grant and 500 Scholastic Book Clubs Bonus Points.
A Brief History Of Writing Styles: From Pictures to Modern Alphabets
A look at the history of writing styles, from early pictorial methods to the alphabets and symbols we use today.