We're giving away five copies of Fence: Striking Distance by Sarah Rees Brennan and Johanna The Mad to five lucky Riot readers!
Enter here for a chance to win, or click the cover image below!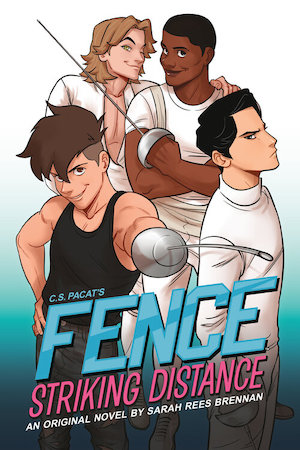 Here's what it's all about:
Sixteen-year-old Nicholas Cox is the illegitimate son of a retired fencing champion who dreams of getting the proper training he could never afford. After earning a place on the elite Kings Row fencing team, Nicholas must prove himself to his rival, Seiji Katayma, and navigate the clashes, friendships, and relationships between his teammates on the road to state championships. The first installment of this original YA novel series by Sarah Rees Brennan, rich with casual diversity and queer self-discovery, explores never-before-seen drama inspired by C.S. Pacat's Fence comic series and boasts original cover and interior art by Johanna The Mad.