Sponsored by Zikora by Chimamanda Ngozi Adichie.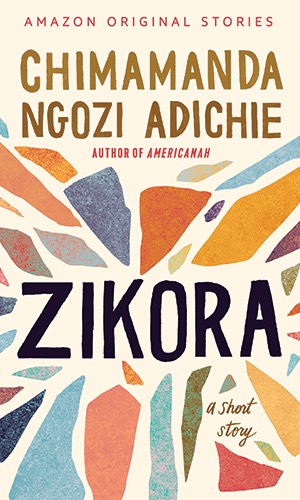 tk
French Bookshops Ask For Essential Service Treatment
With France starting a four-week lockdown, due to a resurgence in COVID-19 cases, bookshops and publishers are asking the government to give them essential status so they can remain open. "Leave our bookstores open so that social confinement does not also become cultural isolation."
PRH Extends Online Reading Open License
With no end to the pandemic in site, Penguin Random House has once again extended its Open License, through March 31, 2021, which applies to read-aloud videos and online story times. "Our hope in extending the program is to give some stability for educators, librarians and booksellers in knowing that they can still use our authors' books for story times."
Netflix's The White Tiger Adaptation Has A Trailer
The Man Booker Prize winning novel The White Tiger by Aravind Adiga has been adapted by Netflix into a film starring Priyanka Chopra, Rajkummar Rao, Adarsh Gourav, and Perrie Kapernaros. The dark humor tale of a servant who rebels was filmed in India, by director Ramin Bahrani, and now has a trailer.
Welcome to Haunted Riot!
We're celebrating the creepiest time of the year with the Haunted Riot, featuring some of our favorite shiver-inducing reads!