Sponsored by The Mason House, available now from Lanternfish Press.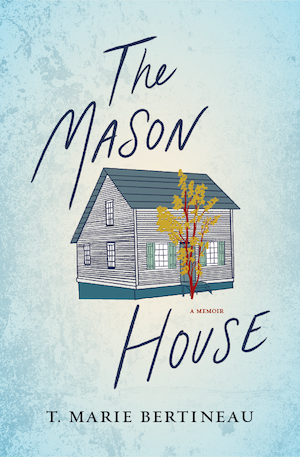 Chronicling a childhood of instability, addiction, and abuse resulting from a cycle of poverty and grief, T. Marie Bertineau's debut memoir explores how connecting to the family's roots and community is the only way to heal.
Happy end-of-September! We're moments from Halloween Time. And we have new nonfiction releases!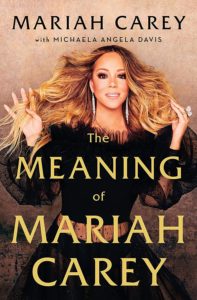 The Meaning of Mariah Carey by Mariah Carey with Michaela Angela Davis. There are some memoirs you want to read just because the author could say anything. What did Mariah Carey dictate to her co-writer for this book? She says "it's been impossible to communicate the complexities and depths of my experience in any single magazine article or a ten-minute television interview." I frankly cannot WAIT.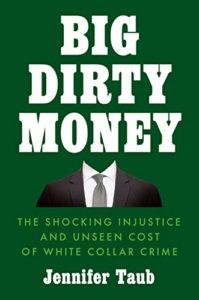 Big Dirty Money: The Shocking Injustice and Unseen Cost of White Collar Crime by Jennifer Taub. Ok, I cannot put it better than this: "Selling loose cigarettes on a city sidewalk can lead to a choke-hold arrest, and death, if you are not among the top 1%. But if you're rich and commit mail, wire, or bank fraud, embezzle pension funds, lie in court, obstruct justice, bribe a public official, launder money, or cheat on your taxes, you're likely to get off scot-free (or even win an election)." Taub looks at how we got to this "post-Enron failure of prosecutorial muscle." Yes, Jennifer Taub! Tell me.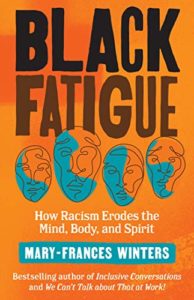 Black Fatigue: How Racism Erodes the Mind, Body, and Spirit by Mary-Frances Winters. Black fatigue is "the intergenerational impact of systemic racism on the physical and psychological health of Black people," i.e. racism creates an exhaustion that gets passed down and compounded through the generations. Winters talks about how from economics to education, work, criminal justice, and health outcomes—"for the most part, the trajectory for Black people is not improving."
As always, you can find me on social media @itsalicetime and co-hosting the nonfictionFor Real podcast with Kim here at Book Riot. Until next time, enjoy those facts, fellow nerds.