Sponsored by the audiobook edition of To Sleep in a Sea of Stars by Christopher Paolini, read by Jennifer Hale.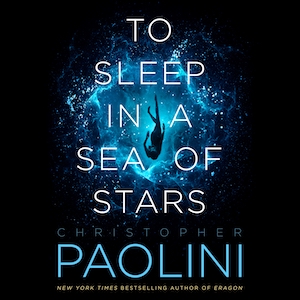 From Christopher Paolini, author of Eragon, comes an epic adult fantasy debut, To Sleep in a Sea of Stars. The audiobook is read by celebrated videogame voice actress, Jennifer Hale, whose varied roles include Commander Shepard in Mass Effect and Rosalind Lutece in BioShock Infinite. In the audiobook, Kira Navárez finds an alien relic on an uncolonized planet. At first, she's delighted, but elation turns to terror when the ancient dust around her begins to move. As war erupts among the stars, Kira is launched into a galaxy-spanning odyssey of discovery and transformation.
Happy Tuesday, shipmates! All hands on deck—new releases spotted off the port bow! It's Alex, and there's a bunch of new books to check out this week, as well as some fun news. The weather here has really turned and it's starting to feel properly like autumn, cool and breezy and hopefully soon to be less on fire. This weekend I made two cakes and one of them turned out all right, so I'll take my victories where I can. Stay safe, keep sailing, and I'll see you again on Friday.
Need something to smile about? Fat Bear Week is coming!
Looking for non-book things you can do to help in the quest for justice? Louisville Community Bail Fund
---
New Releases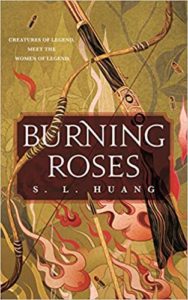 Burning Roses by S.L. Huang – Red Riding Hood and Hou Yi the Archer are both middle-aged, tired, and very ready to be REtired. But when sunbirds begin to ravage the countryside, they join forces to save everything they've come to love—and embark on an epic quest now with the wisdom of years even if they lack the vigor of youth.
Battle Ground by Jim Butcher – Harry Dresden has a problem. A big problem. Enormous. Titanic, even. Because the Last Titan has declared war on Chicago, and as if she's not a big enough problem on her own, she's also bringing an army with her. The only chance that Harry and the entire city have is to kill her, which will change the world forever.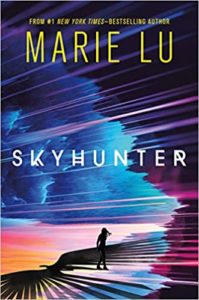 Skyhunter by Marie Lu – Talin is a refugee from the Federation, a terrifying and aggressive empire that conquers and destroys everything in its path using mutant monsters called Ghosts. Talin finds a new home on the last free nation in the world, Mara, and becomes a member of its elite fighting force, a Striker. A mysterious prisoner captured from the Federation may make Talin wonder who he is, but she never questions her loyalty or her determination to fight to the death for the home she loves.
The Loop by Jeremy Robert Johnson – A small tourist town in western Oregon falls victim to a swift and terrifying epidemic of violence perpetrated by the children of executives at a local biotech firm. Lucy is a lonely young woman who's an outsider in the close-knit community, but she becomes a leader of a band of fellow outcasts. If they stick together, they just might survive.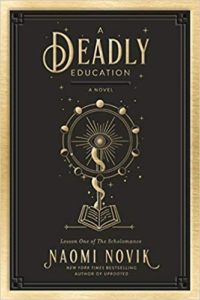 A Deadly Education by Naomi Novik – Scholomance is a magic school that regularly pits its students against each other or outright kills them. El is determined to survive the school; she may be unprepared upon arrival, but within her lives a dark power that can level mountains and kill millions. She doesn't want to kill millions—just Orion Lake, the annoying popular boy who has now saved her life twice.
Spell Starter by Elsie Chapman – Aza Wu has her magic back, and has managed to pay off her parents' debt to Saint Willow. Unfortunately, the cost of accomplishing those two all-important goals has put her in the permanent employ of a gang leader. But while she can try to settle into that life, Saint Willow has other ideas. She'd rather have Aza as a fighter she can control.
News and Views
The Old Drift by Namwali Serpell is the winner of the Arthur C Clarke Award.
Speculative Fiction for Dreamers: A Latinx Anthology is kickstarting
Dear Tolkien Fans: Black People Exist
Check out the trophies for the Ignyte Awards.
Patrick Stewart vs Mark Hamill
The Hidden Girl is becoming a TV series.
Disney has unveiled its tribute mural to Chadwick Boseman
Tomi Adeyemi is one of Time's 100 Most Influential People of 2020, and John Boyega wrote about her.
Cory Doctorow is doing a virtual lecture series in October.
On Book Riot
8 YA fantasy novels set in far-flung corners of the Earth
This week's SFF Yeah! podcast is about Arrival.
This month, you can enter to win $50 to spend at your favorite indie bookstore and a free 1-year audible subscription.
---
See you, space pirates. You can find all of the books recommended in this newsletter on a handy Goodreads shelf. If you'd like to know more about my secret plans to dominate the seas and skies, you can catch me over at my personal site.