Sponsored by Skyhunter by Marie Lu, with Fierce Reads.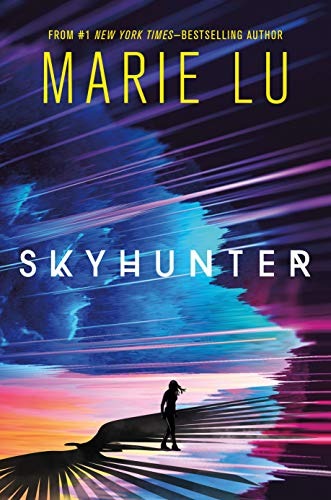 A broken world. An overwhelming evil. A team of warriors ready to strike back. #1 New York Times-bestselling author Marie Lu is back with an adrenaline-laced novel about the lengths one warrior will go to fight for freedom and those she loves. "A riveting dystopian novel and a timely story of fighting for what's right." —PopSugar
Welcome to the last Tuesday of September, aka bonus new book Tuesday! We've got some excellent new books to round out your month, and I can't wait to read them all. In addition to these three books, I also have a copy of The Nesting by C.J. Cooke that I'm excited to dive into, and I've got my eye on Becoming Muhammed Ali, a novel for young readers by James Patterson and Kwame Alexander.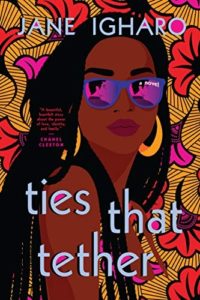 Ties That Tether by Jane Igharo
Azere is a young Nigerian-Canadian woman who feels trapped by a promise she made to her dying father to marry a Nigerian man one day and preserve her culture. Her mom tries to help–but when a dating disaster sends Azere running, she meets Rafael, who is very handsome, very into her, and very white. As their fling turns into something serious, Azere has to decide if keeping her promise is something she can or is willing to do, and if she breaks it, how will it affect how she sees herself and her culture?
A Deadly Education by Naomi Novik
Head back to magic school in this dark and funny new fantasy from Naomi Novik! El is a student at Scholomance, a magical school where students either learn their lessons and graduate, or literally die trying. El is uniquely prepared for this educational experience, but her dark powers also come with a caveat: she might kill everyone in the school if she unleashes them. Fortunately, she doesn't want that. Unfortunately, there is one particular student named Orion Lake that she wouldn't mind taking down with her. This is the first in what's sure to be a funny and deadly series.
Backlist bump: If the combination of dark humor and magic in this book appeals to you, you might want to check out Gideon the Ninth by Tamsyn Muir, a Book Riot favorite.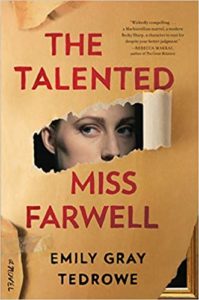 The Talented Miss Farwell by Emily Gray Tedrowe
In this homage to Patricia Highsmith, Rebecca Farwell is living a double life in the late 1990s: in New York, Miss Farwell is known as Reba, a successful, stylish, and cutthroat art dealer who has made a killing in recent years. In a small town in Illinois, Becky is the town treasurer and controller, living in a farmhouse and dressing in sensible clothing, the type of person no one would suspect of fraud of money laundering–yet that's exactly what Becky is doing. This is a taut novel about a brilliant con artist.
Backlist bump: Want more Patricia Highsmith readalikes? Pick up Genuine Fraud by E. Lockhart.
This will be the last New Books newsletter from me–Liberty will be back next week with more new book fun, and knowing her I'm sure she's bursting with loads of new book excitement to share with you!
Happy reading!
Tirzah