Sponsored by See Her Die by Melinda Leigh.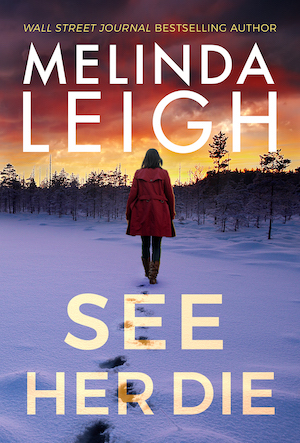 tk
Be A Live In Bookseller In The Maldives
Want to be a bookseller and live in the Maldives? Good news: a luxury resort in the Maldives–Soneva Fushi, on Kunfunadhoo Island–is looking for a bookseller to start next month and work through Easter. "When the position of 'barefoot bookseller' was previously advertised, Blackwell received thousands of applications from people desperate to escape the grind of daily life."
The Most Popular Book Set In Every Country
NetCredit made an algorithm and used Goodreads' ratings to figure out the most popular book set in every country. In the bigger picture takeaway the most popular book set in South America is Isabel Allende's The House of the Spirits and Khaled Hosseini's The Kite Runner is the most popular book set in the Middle East and Central Asia. Then some country winners say a lot (not great) about publishing and readers with The Help taking the popular book set in North America and Jurassic Park for Costa Rica. On the upswing, Like Water For Chocolate was the most popular book set in Mexico.
Publishers Weekly Now En Español
Publishers Weekly and Seville-based Lantia will publish Publishers Weekly en Español 26 times a year, starting with its first magazine issue in Spain this week. It contains feature interviews and profiles along with over fifty Spanish-language titled book reviews. Currently it's available in Spain and El Sótano bookstores in Mexico, with the rest of the Americas to have access soon.
Celebrating Justice Ruth Bader Ginsburg
Books that explore the extraordinary life and work of Justice Ruth Bader Ginsburg.