Sponsored by the Limerence Imprint of Oni Lion Forge Publishing Group.
An erotic, adults-only graphic novel that pushes all the right buttons, Cheat(er) Code is a hilarious, sexy, and surprisingly tender story about navigating heartbreak and rediscovering your own confidence. When Kennedy is transported into his video game console after a relationship-changing fight with his boyfriend, he'll need to confront his biggest fears to get back to reality before the game glitches him out of existence. Thankfully, his favorite video game characters are there to help him rebound, and sometimes, the unexpected (and unexpectedly hot) is just what you need to hit the reset button.
It's another Thursday in September and new books are out! Also, there's a cricket somewhere in my house and it seems to only want to scream when I'm busy and can't look for it. Do you have any weird pests that hang about when you're trying to concentrate? Read, maybe?
Anyway. Books!
Over On Book Riot
If you haven't seen it yet, Vanessa Riley revealed the cover of her next historical romance, An Earl, the Girl, and a Toddler.
Trisha and I talked about the pandemic's effect on publishing and what that implies for romance (or how romance is the outlier). And we talked about a couple of books and authors.
This is an interesting article about jointly authored novels, although Christine doesn't talk about romance, where we know there are some author duos who do pretty well for themselves.
Your chance for free stuff is almost over.
Deals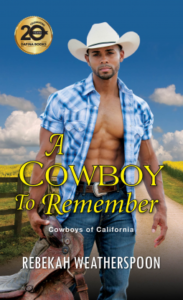 Have you checked out Rebekah Weatherspoon's A Cowboy To Remember ahead of the release of If The Boot Fits? It's 1.99 right now (or available to read with a KU subscription!). It's the first in Rebekah's contemporary fairy tale adaptation series, and is a take on Sleeping Beauty. Except this time, it's a celebrity chef with amnesia caused by a violent attack by a rival. In order to recover and hide the fact that she doesn't know what seasoning is anymore, she goes back to the place where she spent much of her youth. And the boy she loved is in charge of helping her discover herself again.
New Books!
Oh hey, the 22nd has passed, and now I can actually talk about The Duke Who Didn't! So let's start there.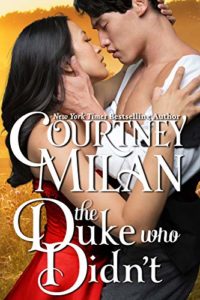 The Duke Who Didn't
Courtney Milan 
We all scream a bit every time we're offered a new Courtney Milan book, since she has the ability to release books when it's right for her and right for the book, instead of on the rigorous schedule that authors who work with publishers are required to. So yes, we might go…a year and a half…without a Courtney Milan book, and even longer for a full length novel (if you're wondering, it was After The Wedding in 2018). But what a book it was!
Chloe Fong likes lists. She maintains her list every day, covering the very mundane to the hardest of tasks: naming the sauce her father has been working on for years and has finally protected. The pair are planning to become the best and only thing known in sauce across England. And the first step is to have jars to sell at the Trials, a three day festival/attraction attended by people from across England and beyond. Including—well, maybe including—Jeremy Yu, who she befriended when they were younger, but who hasn't come to Wedgeford for the Trials for three years.
And then he comes, and he has a plan. He wants to figure out the best way to tell Chloe who he is…because he wants to marry her. But how do you tell the woman you've known for nearly ten years that you're the absentee duke who owns the entire town and who has several nicknames amongst the townspeople, including The Duke Who Didn't. But she wouldn't believe him if he told her all out, because he's far too charming for his own good. So he offers to pay her to help him make a list of the qualities he wants in a wife. How long will it take her to notice that said qualities are all hers?
This story is the perfect kind of warm hug for 2020. There's a lot of pining, a lot of longing, plenty of misunderstandings, and some pretty heady emotional angst. But don't come here looking for that deep, darkest of the dark moment. Also, because of the evolution of the town of Wedgeford, there are very few racially charged moments in a Victorian romance centering two people of Chinese descent, and the worst of it is offpage.
Also, you're gonna want some bao. Lots of bao. At some point I put the book down and spent way too long looking for gluten free bao I didn't have to make myself. I was not successful. But that is the only grievance I have with this book. (That and the pacing of "no relationship" to "yes relationship" but that's a minor thing.)
So yeah. That's one book.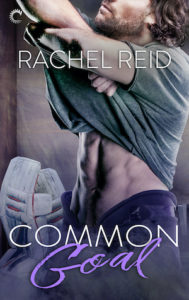 Common Goal
Rachel Reid
I went on a Reid kick a few weeks ago and was grateful to have had an ARC of Common Goal when I finished Tough Guy. In this fourth installment of the Game Changers series, we circle back to Eric, the quiet goalie and friend from Game Changer, who is trying to embrace his bisexuality after a divorce. He is definitely into Kyle, the bartender at a regular haunt, who is unrequitedly in love with his best friend. But they come to an arrangement after a few friendly conversations…which of course leads to emotions. Oh man, does Rachel Reid do emotions. Get ready. Maybe read this one first.
(I also don't recall everything that might require a content warning. Apologies. There's no sexual harassment or assault. Otherwise, I recommend checking out the Goodreads reviews.)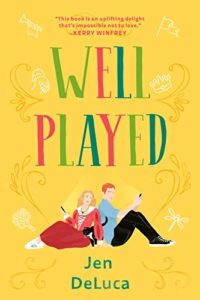 I also recently started reading Well Played by Jen DeLuca, the follow-up to Renaissance Faire romance Well Met. This time around, we get to hang out in the brain of Emily's fellow pub wench Stacey. So far, I've been happy with the guest appearances by Simon and Emily, and am also picking up the rivulets of information that will inform the rest of the story. So far, pretty fun. Looking forward to more!
And then of course there are:
The Black Lion by Victoria Vale (has anyone read this author? Because I am intrigued)
The Guardian by Donna Grant
The Ghost of Hillcomb Hall by Joshua Ian
Behind the Scenes by Christina C. Jones (*distressed groan*)
Love All Year: A Holidays Anthology (another anthology yaaaaaay! And about a bunch of other holidays)
Benched by Sara Elizabeth Santana
Knight of Grand Crossing by Hiram "Shogun" Harris
A Sinful Encore by Lisa Renee Jones
Next Door by Hannah Altagracia
Divorce Retreat by Donya Fenner
Lies and Lullabies by Sarina Bowen
Nashville Days by Julie Capulet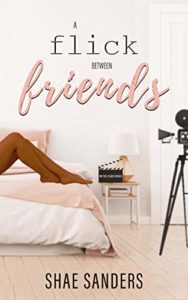 A Flick Between Friends by Shae Sanders
Tools of Engagement by Tessa Bailey (I didn't finish the second book, but am intrigued by this premise)
Criminal Intentions: Season Two, Episode Seven by Cole McCade
Her Name is Julia by Monica Cristie Robinson
What are you reading this weekend?
As usual, catch me on Twitter @jessisreading or Instagram @jess_is_reading, or send me an email at wheninromance@bookriot.com if you've got feedback, bookrecs, or just want to say hi!