Sponsored by White Fox by Sara Faring, with Fierce Reads.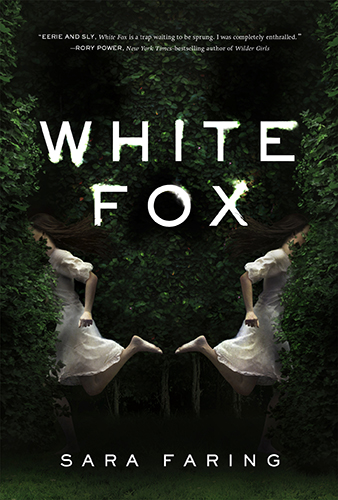 "A ghost story that will spook even the most hardened grown-ups." —Entertainment Weekly. After their world-famous mother disappears under mysterious circumstances, sisters Manon and Thais are sent away from their remote Mediterranean home by their father. Lured home a decade later by the death of their father, the sisters discover their mother's legendary last work, White Fox, a screenplay filled with enigmatic metaphors. The clues in this dark fairytale draw them deep into society's surreal underbelly, into the twisted secrets hidden by their glittering family, to reveal the truth about their mother—and themselves.
Happy Thursday, friends! I hope you're enjoying the first official days of fall. I am loving the changing leaves and crisper weather here in northern Michigan and I plan on getting my fill of all things pumpkin spice while imbibing all the spooky reads!
Here's your dose of bookish news (some really exciting 2021 releases to look forward to) and book radar! Remember to keep wearing those masks!
Trivia question: How many lines are there in a Shakespearean sonnet?
Deals and Squeals: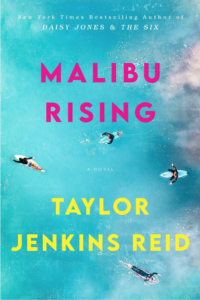 Rejoice, Taylor Jenkins Reid has a new novel coming out next spring called Malibu Rising, and it's set in the 1980s!
Ashley C. Ford's new memoir has a cover and is available for preorder–get your hands on Somebody's Daughter in June!
There's going to be an adaptation of Jennifer E. Smith's Hello, Goodbye, and Everything In Between starring Jordan Fisher!
The National Book Foundation has announced its 5 Under 35, an award that honors five debut writers under the age of thirty-five.
The Autobiography of Malcolm X is available on audio for the first time via Audible, narrated by Laurence Fishburne.
Rhianna Pratchett, daughter of the late great Terry Pratchett, talks about what it's like to author a book in the Fighting Fantasy series.
The cover of the third book in the You series by Caroline Kepnes, You Love Me, is here!
Riot Recommendations
At Book Riot, I'm a cohost with Liberty on All the Books!, plus I write a handful of newsletters including the weekly Read This Book newsletter, cohost the Insiders Read Harder podcast, and write content for the site. I'm always drowning in books, so here's what's on my radar this week!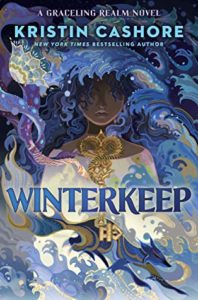 Excited to read: Winterkeep by Kristin Cashore
There's a new Kristin Cashore book coming in 2021, and it's set in the Graceling world! I just downloaded a review copy and I'm torn between wanting to dive in headfirst, or take a moment to revisit the first three incredible books. It's about Bitterblue, queen of Monsea, who sends envoys to the nation of Winterkeep. But when they never return, she decides to travel there herself. Meanwhile, a new character in Winterkeep is waiting, and what she does next will have big consequences for everyone in her realm and Bitterblue's.
This week's book acquisitions:
Love & Olives by Jenna Evans Welch
Parachutes by Kelly Yang
The French Girl by Lexie Elliott
Trivia answer: Fourteen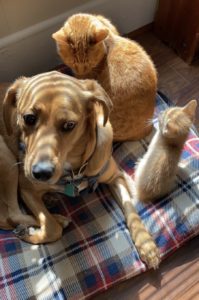 That's it for me, book nerds! I leave you with this photo of all the animals in my household under temporary truce whilst perched on the dog bed. The dog clearly did not sign up for this.
Happy reading!
Tirzah