Sponsored by the Award-Winning Bestseller: Athena's Choice.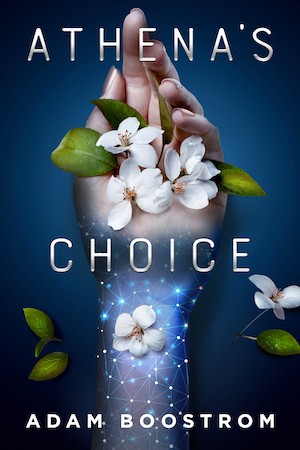 What if a viral pandemic put women in charge of the planet? Athena Vosh lives just like any other teenager from the year 2099. She watches reality shows with her friends, eats well, and occasionally wonders to herself: what would life be like if men were still alive? It has been almost 50 years since an experimental virus accidentally killed all the men on earth. However, a controversial project is currently underway to bring men back. There's just one catch. The project has been sabotaged. "One of the Best Books of 2019" — Kirkus Reviews (starred review)
Welcome to In The Club, a newsletter of resources to keep your book group well-met, well-read, and well-fed. What. a. week. After so much heaviness, at least I was able to go outside this weekend. I've never been so thankful for rain as I was on Saturday morning! I treated myself to a pumpkin foods retrieval mission at Trader Joe's and could practically hear people singing "It's the most wonderful time of the year!" as they all greeted one another almost comically and loaded their carts with all the autumnal fare. Sunshine, pumpkin stuff, and air that's safe to breathe will do that to people.
I say all that to say that a)the pumpkin brioche bread, maple butter, and pumpkin butternut bisque are all extremely delicious and worth the purchase, and b)whatever "silly" thing is bringing you joy right now, I wish you some more of that.
To the club!!
---
Nibbles and Sips
You know I love fall. The second I pick up on even a hint of a cool breeze, your girl is busting out the hoodies and warm autumnal beverages. So today's sip tip is the super simplest: te de canela! Cinnamon tea is a staple in many Mexican households, one I grew up with and love today both for its taste and how yummy it makes my apartment smell. Bath & Body who?? I have your fall smells right here.
The recipe: throw Ceylon cinnamon sticks in some water and boil (I use one stick per 8 oz of water). Once the water comes to a boil, turn off the heat and let it steep for 15 minutes, then strain and serve. I like to add a tiny bit of milk and honey or agave, but the milk is just a me thing.
Note: Not all cinnamon is good for you, apparently! Here's a quick breakdown of the potential health benefits of cinnamon, but also why you shouldn't use the Cassia variety. Go with Ceylon cinnamon (aka "true" or Mexican cinnamon).
Ladies First
Friday's news of RBG's passing brought heaviness, worry, terror, and sadness for all of the reasons. My thoughts go out to anyone else who sat there crying on their couch like I did. To honor RBG's legacy, today's club recs are biographies, histories, and memoirs by and about the women of the Supreme Court.
Before you proceed, two things. First, I haven't read any of these myself but think it's important to read up on these women and their contributions. Second, none of these women are perfect or above reproach. We can (and should) honor what they achieved while also reviewing their record with a critical eye.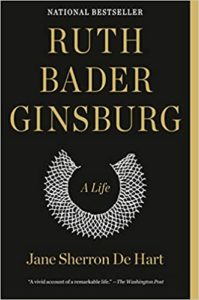 Ruth Bader Ginsburg: A Life by Jane Sherron de Hart – This recent and extensive biography is the result of fifteen years of research and interviews documenting the central experiences that shaped Ruth Bader Ginsburg's approach to justice, advocacy for gender equality, and jurisprudence. "At the heart of her story and abiding beliefs is her Jewish background, specifically the concept of tikkun olam, the Hebrew injunction to "repair the world," with its profound meaning for a young girl who grew up during the Holocaust and World War II."
My Beloved World by Sonia Sotomayor – Current Supreme Court Justice Sonia Sotomayor is the first Hispanic and third woman appointed to the US Supreme Court. This memoir is her personal recounting of a life that began in a Bronx housing project and led her to the federal bench.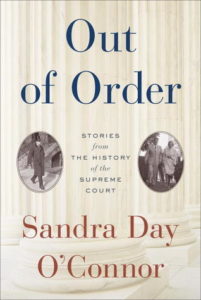 Out of Order: Stories from the History of the Supreme Court by Sandra Day O'Connor – Sandra Day O'Connor broke up the boys club by becoming the first woman named to the United States Supreme Court. In her own words: "I called this book Out of Order because it reflects my goal, which is to share a different side of the Supreme Court. Most people know the Court only as it exists between bangs of the gavel, when the Court comes to order to hear arguments or give opinions. But the stories of the Court and the Justices that come from the 'out of order' moments add to the richness of the Court as both a branch of our government and a human institution."
Elena Kagan: A Biography by Meg Greene – This biography covers Elena Kagan's early life, college years at Princeton, Oxford, and Harvard (no big deal) and her extensive legal career, including a job as a clerk for a federal Court of Appeals judge and for Supreme Court Justice Thurgood Marshall. It documents her rise to the bench and provides an "overview of Kagan's legal thought and writings that reveals the basic tenets of her philosophies."
Suggestion Section
Next up in Tor.com's Terry Pratchett Book Club: a discussion of Mort.
EW's Quarantine Book Club picked up a book from my TBR: Susanna Clarke's Piranesi.
Stephanie Yeboah talked to Bustle about fat phobia, fat representation, and her book Fattily Ever After, which reminded me of Carole Bell's recent piece for Book Riot about fat representation in romance. This would make for an excellent book club topic – more representation isn't necessarily better if the rep isn't good.
OH LOOK it's the white hot center of my interests: a Book Club candle with all the warm and lovely scents of fall!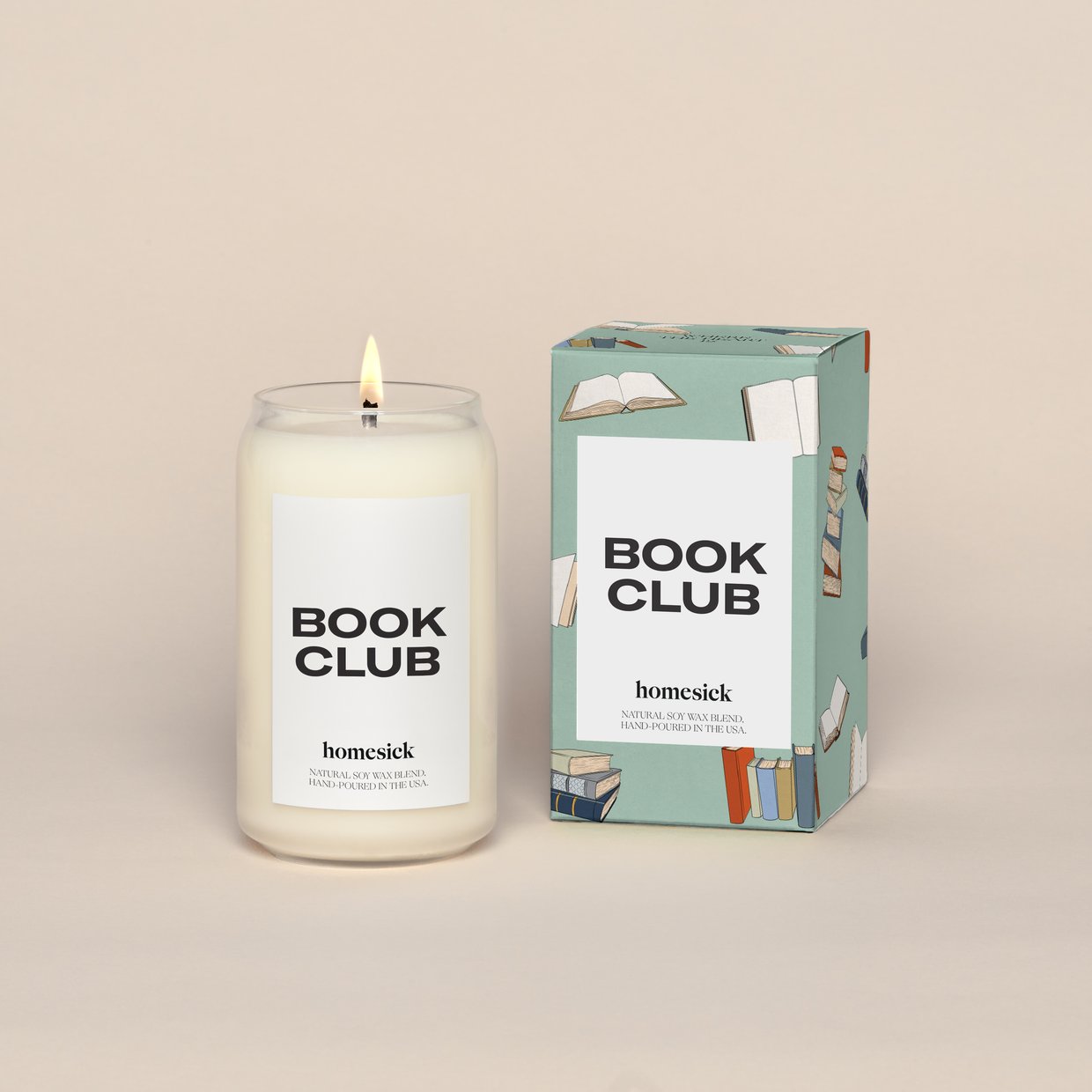 ---
Thanks for hanging with me today! Shoot me an email at vanessa@riotnewmedia.com with your burning book club questions or find me on Twitter and the gram @buenosdiazsd. Sign up for the Audiobooks newsletter and catch me once a month on the All the Books podcast.
Stay bad & bookish, my friends.
Vanessa