Sponsored by Peachtree Publishing Company.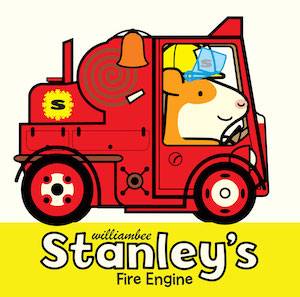 It's another busy day for Stanley's Fire Engine! Just in time for Fire Safety Month in October! Stanley keeps his fire engine in tip-top condition. It needs to be ready for anything. It has a tall ladder, a big water tank, and a long hose. Uh-oh. The fire station has a call: Charlie's barbecue is out of control. CLANG! CLANG! CLANG! Out of the way! Stanley and friends are on the job! Stanley's Fire Engine is a fun, brightly colored celebration of everyone's favorite rescue vehicle and the important ways firefighters help their communities. A great book for Fire Safety Month celebrations, early fire safety discussions, community helper units, and more!
Hey readers!
It's starting to feel like fall where I am, and I hope you're enjoying the dip in temperature and are getting in the mood to cozy up with new books, perhaps a few of this week's new releases.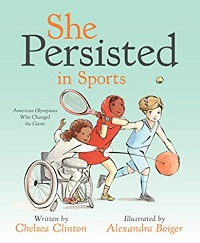 She Persisted In Sports: American Olympians Who Changed the Game by Chelsea Clinton, illustrated by Alexandra Boiger
The new addition to the She Persisted series, that began with She Persisted, returns with this new one focusing on extraordinary American women in sports. There are lots of great athletes featured, including gymnast Simone Biles, tennis star Serena Williams, and volleyball pair Misty May-Treanor and Kerri Walsh Jennings.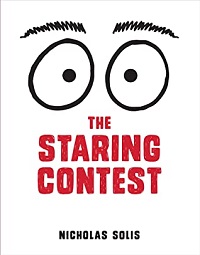 The Staring Contest by Nicholas Solis
For kids who like their reading to come with a fun game is this picture book that challenges readers to a staring contest. The "staring master eyes", a cocky protagonist who loves to taunt, not only asks kids to maintain eye contact but to try lots of ocular gymnastics.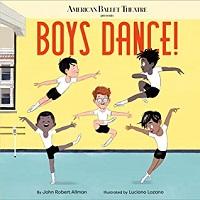 Boys Dance by John Robert Allman, illustrated by Luciano Lozano
This is a colorful and upbeat picture book about a group of boys who dance ballet. Its depiction of dancing, practiced alongside a multitude of other hobbies, makes for a spirited representation of the skill. In the end, there are also statements from real life male ballet dancers who talk about why they dance.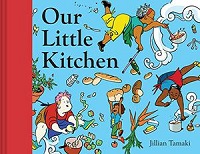 Our Little Kitchen by Jillian Tamaki
This delightful book is fun and colorful, telling the story of a group of people who prepare food for their neighbors using produce from their garden and contributions from other people in their community. This is a sweet look at what can happen when people come together to provide for one another.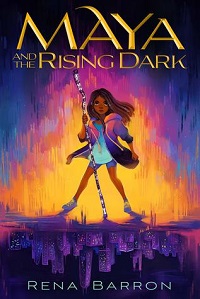 Maya and the Rising Dark by Rena Barron
From the author of YA fantasy novel Kingdom of Souls comes this new middle grade fantasy. Maya has always seen strange things, but she only discovers why after her father suddenly goes missing. Half-orisha and half-human, Maya is a godling, and her father has been defending the veil between the human world and the Dark. But the veil is falling and the frightening Lord of Shadows is coming to destroy the human world.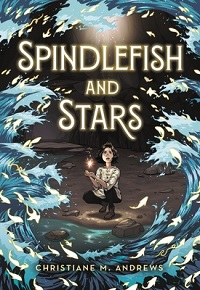 Spindlefish and Stars by Christiane M. Andrews
For kids who love mythology is this new fantasy inspired by Greek myth about Clothilde who, trying to cross the sea to reunite with her father, ends up stranded on an island with an old woman who weaves an endless gray tapestry. To get back to her father and leave the island, Clo must uncover the mysteries of the island, the tapestry, and herself.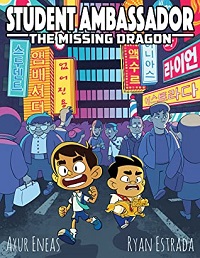 Student Ambassador: The Missing Dragon by Ryan Estrada, illustrated by Axur Eneas
After Joseph Bazan helps the president resolve a tricky trade issue, he's made a student ambassador. His first assignment is to talk diplomacy with a young king who's stumbled into his father's crown. But Joseph's diplomatic mission is derailed when bad guys storm the castle, forcing Joseph and the king to flee and somehow solve the mystery of the Missing Dragon.
Until next week!
Chelsea (@Chelseabigbang)