Sponsored by These Vengeful Hearts by Katherine Laurin, published by Inkyard Press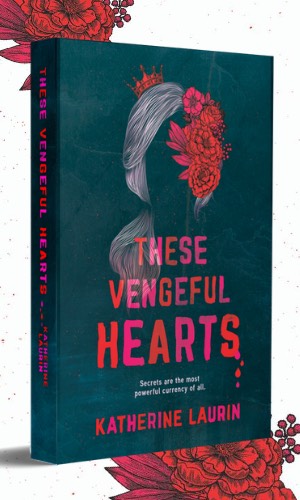 Whenever something scandalous happens at Heller High, the Red Court is the name on everyone's lips. Its members deal out social ruin and favors in equal measure, their true identities known only by their leader: the Queen of Hearts.
Ember Williams has seen firsthand the damage the Red Court can do. Now, she's determined to hold the organization accountable by taking it down from the inside. But will the cost of revenge be more than she's willing to sacrifice?
Hey YA Readers!
If your weekend plans look anything like mine do from here on out, you're itching to find your next great read. Let me help you with this roundup of excellent YA Ebook deals.
All of these deals are current as of Friday, September 18. Snap 'em up before they're gone.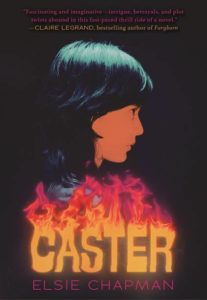 A fantasy read about magic? A book that's been optioned for adaptation? Grab Caster by Elsie Chapman for $2.
Jennifer Donnelly's Stepsister is a twist on Cinderella for fans of retellings. $2.
Dear Martin by Nic Stone is a YA essential read and you can pick it up for $2 — read it for the first time or revisit it before the companion Dear Justyce comes out later this month.
One of my favorite YA books, We Are Okay by Nina LaCour, which is about loneliness and grief, is on sale for $3. Everything Leads To You and Hold Still, two of Nina's other books, are also $3 each.
Itching to begin a fantasy series full of politics and which has been named a favorite by so many readers? The first few books in "The Queen's Thief" series by Megan Whalen Turner are all on sale for $3. Begin with The Thief, then The Queen of Attolia, then The King of Attolia, A Conspiracy of Kings, and then Thick As Thieves. The final book in the series hits shelves soon, and for $15, you can read the first five books in preparation.
Sarah Dessen's The Rest of the Story is $3.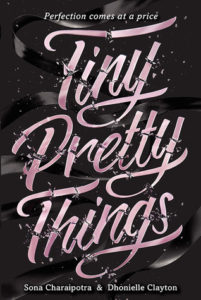 Love a good ballet story? Grab Tiny Pretty Things by Dhonielle Clayton and Sona Charaipotra before it hits Netflix for $3.
Speaking of Sona Charaipotra, her most recent book Symptoms of a Heartbreak, is $3.
Ink and Bone by Rachel Caine, the first book in a series about a magical library, is $3.
A humorous book about basketball and Islamophobia, Sara Farizan's Here To Stay is a must-read. $2.
The entire three-book Skinjacker trilogy (Everlost, Everwild, and Everfound) by Neal Shusterman is on sale for $5.
---
Thanks for hanging out, and we'll see you on Monday!
— Kelly Jensen, @heykellyjensen on Instagram and editor of Body Talk, (Don't) Call Me Crazy, and Here We Are.