Sponsored by Oni Lion Forge Publishing Group.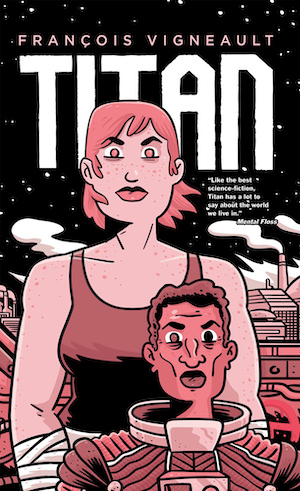 When MNGR First Class João da Silva arrives on the moon of Titan to take charge of Homestead Station, he finds the massive mining colony plagued by tensions between the giant, genetically-engineered Titan workers and the Terran management. As anger mounts, what began as a routine posting quickly turns into something far more dangerous.
Happy Tuesday shipmates! Are you ready for some new books? It's Alex, with a nice haul of new titles for the week, and some bits of news that you might find interesting. Stay safe out there, and take care of each other.
As I wrote this newsletter, I'd just got done watching The Princess Bride reunion, the table read the surviving original cast (and a bunch of awesome guests) did for the Wisonsin Dems. It was amazing and here's hoping you can still get a little of how cool it was from checking out the hashtag on Twitter.
Looking for non-book things you can do to help in the quest for justice? blacklivesmatter.card.co and The Okra Project.
New Releases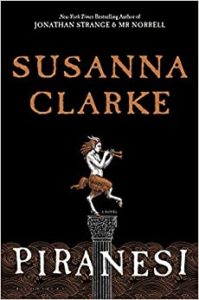 Piranesi by Susana Clarke – Piranesi lives in a house of infinite rooms, its unending halls filled with statues, each one unique. An ocean is imprisoned in the house as well, but Piranesi knows its tides and how not to be trapped in the rooms it floods. His entire life is exploring the house; and the more he explores, the more he begins to unravel a terrible truth, that there is another occupant of the house.
To Sleep in a Sea of Stars by Christopher Paolini – Kira finds an alien relic during a routine mission to map a supposedly uninhabited world. But it's not a relic, and the world is not uninhabited, and first contact isn't anything she could have imagined.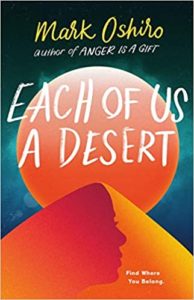 Each of Us a Desert by Mark Oshiro – Xochitl is the daughter of a conquered village, a wanderer of the desert who speaks to the winds and finds engimatic lines of poetry in the dunes around her. She wishes only to share her heart with a kindred spirit—and so she finds Emilia, the daughter of the murderous conquerer of Xochitl's village. Together, they embark on a dangerous and mystical journey across the desert. (Full disclosure: Mark and I have the same agent.)
An Unnatural Life by Erin K. Wagner – 812-3, an artificial life-form, is in prison for murdering a human, though he claims to be innocent of that crime. While his kind have legal rights on Earth, the situation on the militarized moon Europa is far murkier. It's up to his lawyer, a human who has to battle her own prejudices and interpersonal problems, to secure a fair trial and find the truth of what happened.
Legendborn by Tracy Deonn – Bree tries to escape her grief at the death of her mother by joining a residential program for bright high school students at UNC. On her first night there, she witnesses a demon, the "Legendborn" students of UNC that fight it, and survives the experience with her memory intact, despite the best magical efforts of those students. It's an experience that unlocks her own powers—and makes her realize that there is more to the "accident" that caused her mother's death than she first realized.
The Art of Saving the World by Corinne Duyvis – When Hazel was born in a small Pennsylvania town, an interdimensional rift opened up nearby, one somehow linked to her. She's never been able to leave her town, lest the rift become volatile. But when she turns sixteen, the rift goes completely out of control and starts spitting copies of Hazel into the world. And they'll have to work together if they want to save the world.
News and Views
Susanna Clarke's Fantasy World of Interiors
Scalzi and Zachary Quinto talk about Murder by Other Means
Dan Hanks on the power and pitfalls of nostalgia
Langston League is creating syllabi for each episode of Lovecraft Country
Nine East & Southeast Asian Electronic Artists Finding Inspiration in Speculative Fiction
Dune explained from the new trailer, by someone who has never read or seen any version of it.
James D. Nicoll writes about the Amazing Adventures of Space Cat
Syfy Wire has six sci-fi romances to recommend to you for September
You can see the pictures from the 2020 astronomy photographer of the year winners
If you're wondering about the science behind the oppressive orange skies seen in California, Wired has it explained.
On Book Riot
The best Star Trek books for the final frontier
This month, you can enter to win $50 to spend at your favorite indie bookstore and a free 1-year audible subscription.
---
See you, space pirates. You can find all of the books recommended in this newsletter on a handy Goodreads shelf. If you'd like to know more about my secret plans to dominate the seas and skies, you can catch me over at my personal site.