Sponsored by The Inheritance Games.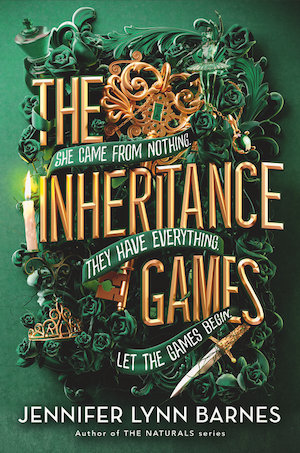 Avery Grambs's fortunes change in an instant when billionaire Tobias Hawthorne dies and leaves her virtually his entire fortune. The catch? Avery has no idea who Tobias Hawthorne is. To receive her inheritance, Avery must move into Hawthorne House, where every room bears the old man's love of puzzles, riddles, and codes. Unfortunately, Hawthorne House is also occupied by the family Tobias Hawthorne just dispossessed, including the four Hawthorne grandsons: dangerous, magnetic, brilliant boys who grew up expecting that they would inherit billions. Caught in a world of wealth and privilege, Avery must play the game herself just to survive.
Hello, book nerds! Welcome to another week of bookish fun and news! I hope you had a relaxing weekend. I spent mine reading, chasing after (and sometimes cleaning up after) a cute kitten, and I finally finished the new Perry Mason TV series adaptation on HBO (I got interrupted when the HBO account I borrowed was cut short unexpectedly). I really liked the very different vibe, and I'm eager to see where they go in season two!
But now, here's more exciting book news and deal announcements! A lot has happened since the last issue!
Trivia question: What kind of animal is Napoleon in Animal Farm by George Orwell?
Deals and Squeals
Maggie O'Farrell has won the Women's Prize for her novel Hamnet.
Faridah Àbíké-Íyímídé's debut YA novel will be hitting shelves next summer and it sounds amazing!
Big news–Rick Riordan's Kane Chronicles books are going to be featured films at Netflix!
If you were holding out hope for a Lindsay Lohan tell-all, I'm sorry to disappoint you.
Warcross by Marie Lu is getting adapted for the small screen!
We're getting a sequel to The Mermaid, the Witch, and the Sea by Maggie Tokuda-Hall!
Another kidlit classic is getting adapted–HBO Max has picked up The Westing Game by Ellen Raskin!
For all of you eagerly awaiting a third season of Derry Girls (it's coming, but filming has been put on hold because of COVID, so wear a mask!), there will be a Derry Girls book out this fall!
Any Ally Carter fans out there? While she's best known for her Gallagher Girls YA series, she wrote a screenplay of a Christmas movie that's being made, starring Brooke Shields and Cary Elwes!
Did you know that Stephen Curry has a book club?
Halsey has been cast in The Player's Table, which is an adaptation of the YA novel They Wish They Were Us.
Nina LaCour, the Printz Award-winning YA author of We Are Okay (and this week's release Watch Over Me, which is gorgeous), has just sold two adult novels!
Riot Recommendations
At Book Riot, I'm a cohost with Liberty on All the Books!, plus I write a handful of newsletters including the weekly Read This Book newsletter, cohost the Insiders Read Harder podcast, and write content for the site. I'm always drowning in books, so here's what's on my radar this week!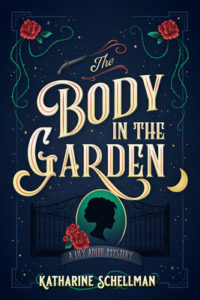 Want to read: The Body in the Garden by Katharine Schellman
I am a sucker for a good Regency era mystery novel, and this looks like just the thing! Many thanks to my fellow Rioter Jamie for recommending it. It's about Lily Adler, a young widow who is just returning to London society in 1815 and is still navigating her new social role and testing out her freedom when she attends a party at her friend's townhouse…and discovers a body in the garden! Lily happened to overhear a suspicious conversation right before the man was killed, and so naturally she gets sucked into the mystery!
What I'm reading this week:
Wrapping up Grown by Tiffany D. Jackson
The Only Good Indians by Stephen Graham Jones (still on the audio but it's great!)
Stalking Jack the Ripper by Kerri Maniscalco
Trivia answer: Berkshire boar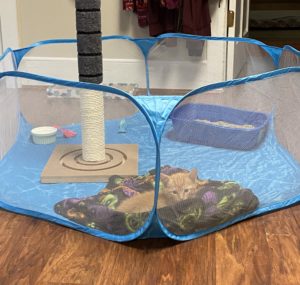 I leave you with more kitten cuteness! Yes, that is a playpen for the kitten. Don't let this photo deceive you, he is so rambunctious that we have to try and contain him, even when we're right there. He (mostly) abides by this, but once he finds the confidence to break out I'm sure he'll be unstoppable!
Happy reading!
Tirzah