Sponsored by Algonquin Books/Workman Publishing.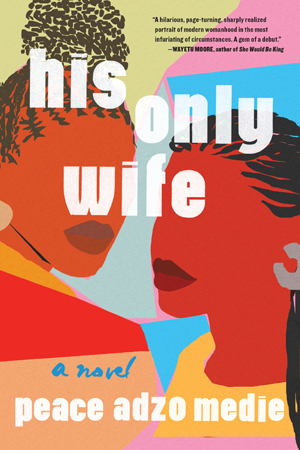 Afi Tekple is a young seamstress in Ghana who has been convinced by her mother to marry a man she does not really know. Elikem is a wealthy businessman whose mother has chosen Afi in the hopes that she will distract him from his relationship with a woman his family claims is inappropriate. But Afi is not prepared for the shift her life takes when she moves to Accra, Ghana's gleaming capital. His Only Wife is a witty, smart, and moving debut novel about a brave young woman traversing the minefield of modern life with its taboos and injustices.
Welcome to Check Your Shelf. I have been steadily reading for the last couple weeks, which is the first time in a LONG time that I've been able to say that! Hoping to ride this wave for as long as I can.
---
Collection Development Corner
Publishing News
New & Upcoming Titles
What Your Patrons Are Hearing About
RA/Genre Resources
On the Riot
---
All Things Comics
---
Audiophilia
On the Riot
---
Book Lists, Book Lists, Book Lists
Children/Teens
Adults
On the Riot
---
Level Up (Library Reads)
Do you take part in Library Reads, the monthly list of best books selected by librarians only? We've made it easy for you to find eligible diverse titles to nominate. Kelly Jensen created a database of upcoming diverse books that anyone can edit, and Nora Rawlins of Early Word is doing the same, as well as including information about series, vendors, and publisher buzz.
Catch you on the flipside, everyone.
—Katie McLain Horner, @kt_librarylady on Twitter.