Sponsored by Soho Teen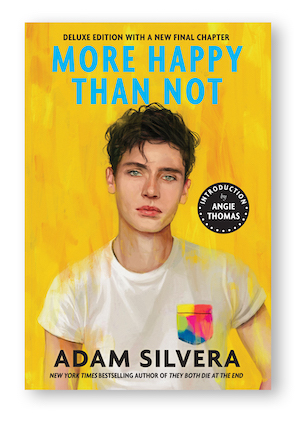 Adam Silvera's New York Times bestselling debut is BACK(!) in a new Deluxe Edition featuring an introduction from New York Times bestseller Angie Thomas, a new final chapter that gives readers even more of Aaron Soto's unforgettable story, and an afterword.
In this twisty, deeply moving debut, Bronx teen Aaron Soto's life takes an unexpected turn when he falls for the new guy in the neighborhood, Thomas. Since Aaron can't stay away from Thomas or turn off his newfound happiness, he considers undergoing a revolutionary memory-altering procedure to straighten himself out, even if it means forgetting who he truly is.