Sponsored by Penguin Teen.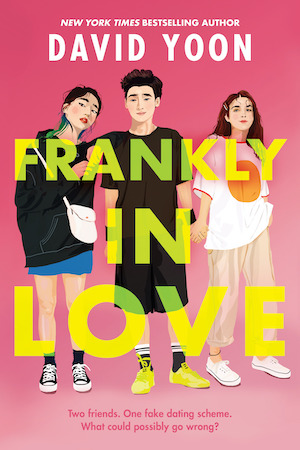 tk
Walter Mosley To Receive NBF Lifetime Achievement Award
Walter Mosley, a prolific author who writes in basically every genre, will be honored with the 2020 Medal for Distinguished Contribution to American Letters by the National Book Foundation. You probably know him for his debut detective novel, Devil in A Blue Dress, which launched his career and was adapted into a film starring Denzel Washington, Don Cheadle, and Jennifer Beals. If you've yet to discover Mosley's writing, here's a Reading Pathways.
The Black Women's Suffrage Digital Collection
Thanks to a collaborative project, we now have digital access to items like photographs, correspondence, and speeches showing Black women's roles and experiences in activism, including the Suffrage Movement, from the 1850s to 1960.
Warcross Will Be Adapted Into A TV Series
Warcross by Marie Lu–about a hacker who accidentally glitches herself into a virtual game–will be adapted into a television series. Producer Bruna Papandrea: "…Warcross immersed me on a such an engaging journey. This is going to be a very fun and visually dynamic show to create."
How the Black Lives Matter Protests Impacted Book Media
What impact have Black Lives Matter movements in 2020 and prior had on book media?