We're giving away five copies of Teen Titans: Beast Boy by Kami Garcia and Gabriel Picolo to five lucky Riot readers!
Enter here for a chance to win, or click the cover image below!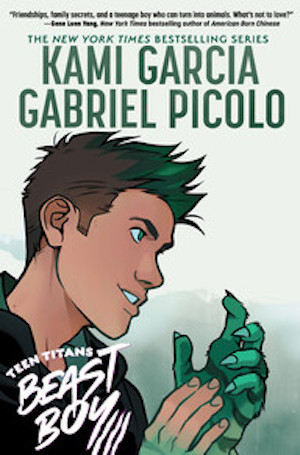 Here's what it's all about:
Garfield Logan has spent his life being overlooked. Even in his small town, the 17-year-old with green streaks in his hair can't find a way to stand out—and the clock is ticking. Then Gar accepts a wild dare, and his social status soars. Overnight, Gar grows six inches, his voice drops, and he's stronger and faster. He's getting everything he wanted, but his popularity has a price. When Gar realizes the extent of his physical changes, he has to dig deep and face the truth about himself—and those who truly matter—before his life spirals out of control.