Sponsored by The Age of Darkness Series by Katy Rose Pool with Fierce Reads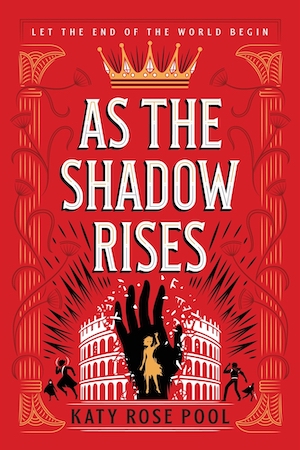 tk
Sales Boom For I HATE MEN After Ban Threat In France
Special adviser to France's ministry for gender equality, Ralph Zurmély, took issue with Pauline Harmange's Moi les hommes, je les déteste (I Hate Men) and asked the publisher to pull the book, threatening criminal prosecution for inciting hatred based on gender. "A state official who has a power crisis facing an 80-page book released in 400 copies, I find that very problematic," said the author—and the release is no longer just 400 copies. The media coverage over the ban threat led to the sale of almost 2,500 copies and a larger publisher (unnamed at the moment) will take over the title.
Dublin Literary Award Shortlist
The 2020 International Dublin Literary Award has announced its 10 novel shortlist featuring authors from all over the world. The list includes one Irish novel (Milkman by Anna Burns); three novels in translation (Drive Your Plow Over the Bones of the Dead by Olga Tokarczuk, Antonia Lloyd-Jones; History of Violence by Édouard Louis, Lorin Stein; Disoriental by Négar Djavadi, Tina Kover); and three works from the U.S. (There There by Tommy Orange; The Friend by Sigrid Nunez; An American Marriage by Tayari Jones). The winner will be announced on October 22nd and will receive €100,000 from the Dublin City Council.
Recapping Independent Bookstore Day
This year's Independent Bookstore Day was moved from April 25th to August 29th because of the pandemic. Like all things in the pandemic, it underwent many changes for safety reasons; here's a recap of how bookstores got creative for the book lovers in their community.
What is Gothic Horror? 18 Examples of the Genre
A gothic horror story should fill you with unease in its quieter passages and full-on dread at other times. Here are the best examples, including Crimson Peak by Nancy Holder and Guillermo del Toro.