Sponsored by Blood Victory by Christopher Rice.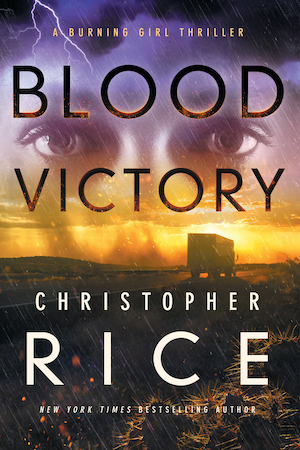 Charlotte Rowe uses her extraordinary powers for good. She baits evil predators and stops them in their tracks. But she may have met her match in serial killer and long-haul trucker Cyrus Mattingly. To stop Cyrus and his gallery of horrors on wheels, Charlotte will have to pose as his next victim, reining in her powers so she can face each of his evils in turn. She doesn't know where they're headed, and what happens on the dark and lonely highways is only the journey. It's the destination that's truly depraved. The Amazon Charts bestselling Burning Girl series continues.
Welcome to Read This Book, the newsletter where I recommend a book you should add to your TBR, STAT! I stan variety in all things, and my book recommendations will be no exception. These must-read books will span genres and age groups. There will be new releases, oldie but goldies from the backlist, and the classics you may have missed in high school. Oh my! If you're ready to diversify your books, then LEGGO!!
My heart is still heavy from the recent passing of Chadwick Boseman. Although always sad, I am rarely this affected by a celebrity death, but reading Ryan Coogler's statement and Danai Gurira's loving tribute made me feel like I had also lost a close friend.
Since one of Chadwick's most memorable roles was bringing Black Panther to life, I must recommend reading the recent Black Panther series written by Ta-Nehisi Coates, where T'Challa come to terms with being the ruler of Wakanda only to be torn away from his home and forced into slavery in the depths of outer space. Over the past few days, I took a step away from my current read to delve into Black Panther: The Intergalactic Empire of Wakanda.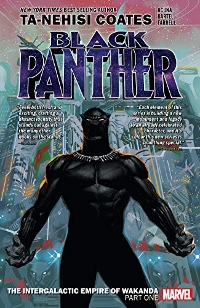 For years, T'Challa protected Wakanda from the outside world. Now, he will discover his kingdom is larger than he ever imagined. Across the vast Multiverse lies an empire founded in T'Challa's name. In the first of this three-part series, readers will learn the truth behind the Intergalactic Empire of Wakanda.
T'Challa is a stranger in a strange land with no memory of his past. Presently, he toils as one of The Nameless in the Vibranium mines. All hope is not lost because a rebellion is growing. They have a plan, but they need a leader. Where is the Black Panther?
I am no comic book nerd, like I never read them. I'm not a hater. I just never got into them, so my only experience with Black Panther was through the films. It took me some time to get into the story because I felt out of my depth, but sprinkled throughout are important back stories. As a comic noob, I was grateful for that invaluable information.
If you are a huge sci-fi fan, then this is the Black Panther for you! The Intergalactic Empire of Wakanda gave me serious Star Wars vibes. It's also a great story for dealing with Chadwick's death. As Maroons died, their spirits live on within the rebels left behind. Our hero Chadwick Boseman is gone, but the pride and joy he brought to Black Panther lives. Wakanda Forever!
Until next time bookish friends,
Katisha
Find more of me on Book Riot.
Find more books by subscribing to Book Riot Newsletters.