Sponsored by Oxford University Press.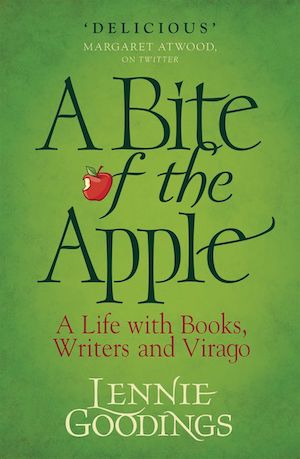 'The moment I got my job at Virago in 1978 I knew it would be a long time before I would leave. I certainly wouldn't have had the brazen hope then that I would ever become its Publisher, but I did know that I had found my home: where books, ideas, politics, imagination, feminism, and business was the air we breathed . . .' A Bite of the Apple is part-memoir, part history of Virago Press, and part thoughts on over forty years of feminist publishing.
Have you done the crafts you bought at the start of quarantine? Because I literally just started on mine. That tiny bookshop won't build itself. I assume. But who has time for crafts when we've got these new BOOKS? Here are your new nonfiction releases for this week: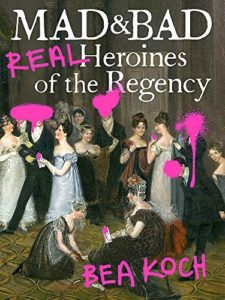 Mad and Bad: Real Heroines of the Regency by Bea Koch. If you're at all into the Regency, you know about Byron, the Duke of Wellington, and so forth, but what about the women like "Dido Elizabeth Belle, whose mother was a slave but was raised by her white father's family in England, Caroline Herschel, who acted as her brother's assistant as he hunted the heavens for comets, and ended up discovering eight on her own, Anne Lister, who lived on her own terms with her common-law wife," and more? If you're interested in learning more about this fascinating period in English history, this acts as a primer on some of the notable women of the period.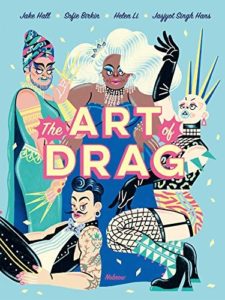 The Art of Drag by Jake Hall, Sofie Birkin, Helen Li, Jasjyot Singh Hans. Drag is still in the middle of its prime in pop culture, but it's been around for millennia. This book looks at its history (accompanied by some gorgeous illustrations) and covers everything from mime to Kabuki theatre to Stonewall and the New York ballroom scene. Wanted to learn why all the queens talk about Amanda Lepore? Why Lady Bunny and Wigstock are a thing? Here you go.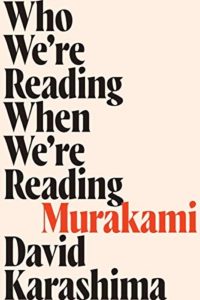 Who We're Reading When We're Reading Murakami by David Karashima. The publisher puts this succinctly: "Thirty years ago, when Haruki Murakami's works were first being translated, they were part of a series of pocket-size English-learning guides released only in Japan. Today his books can be read in fifty languages and have won prizes and sold millions of copies globally. How did a loner destined for a niche domestic audience become one of the most famous writers alive?" Ever wondered that? Or wondering now that you've read that question? David Karashima is here to answer it.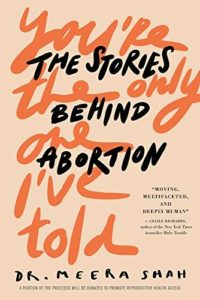 You're the Only One I've Told: Stories Behind Abortion by Dr. Meera Shah. This collection contains 17 true stories by people who had abortions, but faced barriers to accessing them. These stories span fifty years, from when Roe v. Wade was decided and abortion was no longer a backroom horror, to now, when people are faced with sometimes insurmountable financial or access barriers to what can be a life-saving procedure. Shah works to humanize abortion and combat the myths about it that persist to this day.
That's it for this week! You can find me on social media @itsalicetime and co-hosting the nonfiction For Real podcast with Kim here at Book Riot. Until next time, enjoy those facts, fellow nerds.