Sponsored by Blood Victory by Christopher Rice.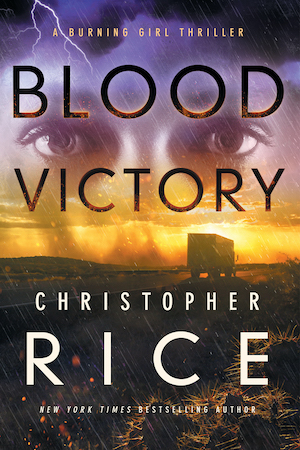 tk
NPR Has 100 Favorite Kids' Books For You
NPR's summer reading poll leaned fully into keeping kids entertained and hopefully occupied in the pandemic. After asking for readers favorite kids' books, their judges–made up of librarians, publishers, and authors–curated this list of 100 favorite books for young readers. They explain their process and then give you so many great books, including Tar Beach by Faith Ringgold, Story Boat by Kyo MacLear and Rashin Kheiriyeh, and Front Desk by Kelly Yang.
New FLETCH Adaptation With John Hamm In Chevy Chase Role
Chevy Chase portrayed Gregory Mcdonald's character Irwin Maurice Fletcher, from his Fletch series, to the big screen in the '80s. Now Jon Hamm will be stepping into the journalist-always-solving-a-mystery's shoes with a new adaptation in the works: Confess, Fletch. "The character in the book's a lot different than Chevy's portrayal, and so when Bill Block at Miramax came to me and said, 'You know, we own this and we think you'd be a good fit,' I agreed, but I don't want to imitate Chevy. I'm not interested in that and I don't think anybody else would be. We already have that version, so maybe there's a way to get a version that's more true to life for the book, more intellectual and a little more live in its sensibility."
250 Years Of African American Poetry
Kevin Young–poet, essayist, and poetry editor and director of the Schomburg Center for Research in Black Culture at NYPL–has an upcoming anthology with hundreds of poets, going as far back as 1770: African American Poetry: 250 Years of Struggle and Song. "From bondage to the New Negro, from Caribbean poets to Afro-Latinx poets and those of Creole heritage, Young's anthology is a deep dive into the lives and words that moved generations from one creative period to the next."
How Librarians Helped Invent the YA Category of Books
A look back in history to how YA librarians and libraries helped create the young adult category of books for teens.