Sponsored by Sourcebooks.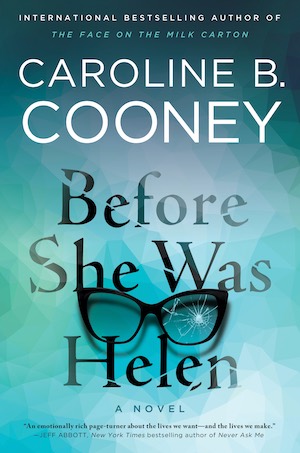 Clementine "Clemmie" Lakefield leads a simple life in her retirement community in Sun City, South Carolina. She plays cards, substitute teaches, and has learned to text with her niece and nephew; but Clemmie is not who she says she is. Behind her carefree facade, she is hiding a lifetime of secrets. When Clemmie's curmudgeonly neighbor goes missing, Clemmie suddenly finds herself thrust into the spotlight at the center of a dangerous conspiracy. From international bestselling author Caroline B. Cooney comes Before She Was Helen, an absorbing mystery that explores the danger of confronting your own past life.
Hey there, book nerds! I hope you're ready to read, because September is going to be packed with new releases! Aside from being the biggest release season of the year, September also boasts FIVE Tuesdays, and even includes a bunch of bumped releases from the spring. Those TBR piles are going to be towering!
This week, I'm especially excited to pick up A Rogue of One's Own by Evie Dunmore, Mad & Bad by Bea Koch, and Before the Ever After by Jacqueline Woodson. But there's so much more to get excited about, as well–here we go!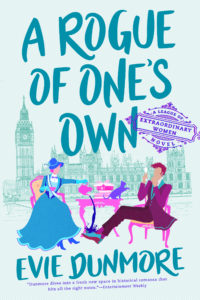 A Rogue of One's Own by Evie Dunmore
All the Devils Are Here by Louise Penny
Before the Ever After by Jacqueline Woodson
Cemetery Boys by Aiden Thomas
Daddy: Stories by Emma Cline
Gold Wings Rising by Alex London
Don't Turn Out the Lights edited by Jonathan Maberry
His Only Wife by Peace Adzo Medie
Mad & Bad: The Real Heroines of the Regency by Bea Koch
Never Look Back by Lilliam Rivera
No Vacancy by Tziporah Cohen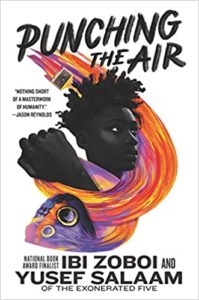 Punching the Air by Ibi Zoboi and Yusef Salaam
Recommended for You by Laura Silverman
The Book of Hidden Wonders by Polly Crosby
Road Out of Winter by Allison Stine
The 2084 Report by James Lawrence Powell
The Art of Drag by Jake Hall and Sophie Birkin
The Last Story of Mina Lee by Nancy Jooyoun Kim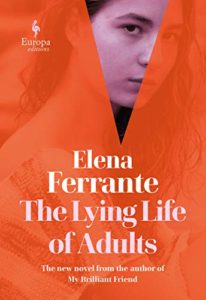 The Lying Life of Adults by Elena Ferrante
The Silver Arrow by Lev Grossman
The Tsarina's Lost Treasure by Gerald Easter and Mara Vorhees
This Old Dog by Martha Brockenbrough and Gabriel Alborozo
When No One is Watching by Alyssa Cole
Anxious People by Fredrik Backman
Before She Was Helen by Caroline B. Cooney
Coffee Days, Whiskey Nights by Cyrus Parker
Just Us by Claudia Rankin
Good Blood by Julian Guthrie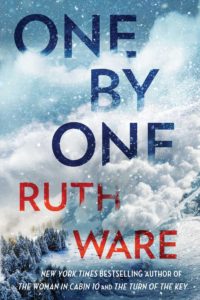 One by One by Ruth Ware
Prime Deceptions by Valerie Valdes
The Cat I Never Named by Amra Sabic-El-Rayess
The Dare Sisters by Jess Rinker
The Invention of Sound by Chuck Palahniuk
The Folk Singers and the Bureau by Aaron J. Leonard
What Are You Going Through by Sigrid Nunez
Vanguard by Martha S. Jones
Agent Sonya by Ben Macintyre
Each of Us a Desert by Mark Oshiro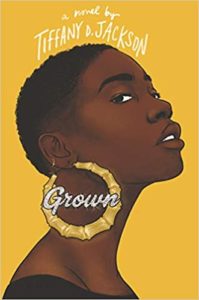 Grown by Tiffany D. Jackson
If Then by Jill Lepore
Homeland Elegies by Ayad Akhtar
More Than a Woman by Caitlin Moran
My Life in the Fish Tank by Barbara Dee
The Awkward Black Man by Walter Mosely
The Evening and the Morning by Ken Follett
The VanderBeekers: Lost and Found by Karina Yan Glaser
Three Keys by Kelly Yang
Watch Over Me by Nina LaCour
The Killings at Kingfisher Hill by Sophia Hannah
To Sleep in a Sea of Stars by Christopher Paolini
And Now She's Gone by Rachel Howzell Hall
How to Fly by Barbara Kingsolver
Early Departures by Justin A. Reynolds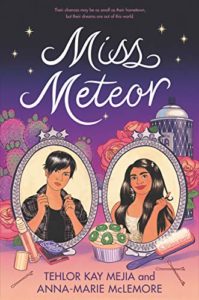 Miss Meteor by Tehlor Kay Mejia and Anna-Marie McLemore
The Book of Two Ways by Jodi Picoult
The Left-Handed Booksellers of London by Garth Nix
The Silvered Serpents by Roshani Chokshi
Tools of Engagement by Tessa Bailey
Total Meditation by Deepak Chopra
Vampires Never Get Old edited by Zoraida Cordova and Natalie C. Parker
Well Played by Jen DeLuca
White Fox by Sara Faring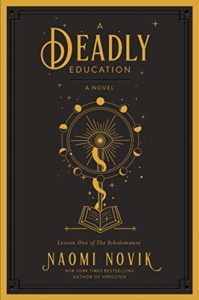 A Deadly Education by Naomi Novik
Furia by Yamile Saied Mendez
Jack by Marilynne Robinson
Just Like You by Nick Hornby
Skyhunter by Marie Lu
Sleep Donation by Karen Russell
The Talented Miss Farwell by Emily Gray Tedrowe
Ties That Tether by Jane Igharo
Whale Day by Billy Collins
Yay, you made it to the bottom of the list! Happy reading!
Tirzah