Sponsored by Lerner Books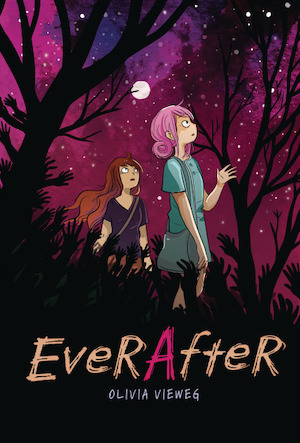 Vivi and Eva are two travelers in a countryside filled with the undead. After a train breaks down, stranding them between safe zones, the young women partner up to stay alive. Vivi is struggling with grief—and guilt—over the loss of her sister. Eva is hiding the start of a horrifying transformation. Together they'll face heat, zombie hordes, and their own inner demons, searching for signs of life in a land of the dead. This graphic novel addition to an enduring genre is thoughtful and emotion-driven, but also full of zombie scares and action.
Welcome to Check Your Shelf. Let's keep this short: the world is a dumpster fire, so let's jump into some book stuff and distract ourselves. Kay? Kay.
Collection Development Corner
Publishing News
New & Upcoming Titles
What Your Patrons Are Hearing About
RA/Genre Resources
All Things Comics
On the Riot
Audiophilia
On the Riot
Book Lists, Book Lists, Book Lists
Children/Teens
Adults
On the Riot
Level Up (Library Reads)
Do you take part in Library Reads, the monthly list of best books selected by librarians only? We've made it easy for you to find eligible diverse titles to nominate. Kelly Jensen created a database of upcoming diverse books that anyone can edit, and Nora Rawlins of Early Word is doing the same, as well as including information about series, vendors, and publisher buzz.
Catch you on the flipside, everyone.
—Katie McLain Horner, @kt_librarylady on Twitter. Currently reading The Sun Down Motel by Simone St. James.