Sponsored by Flatiron Books, publishers of Court of Lions by Somaiya Daud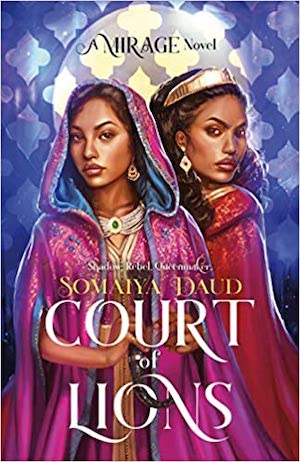 Court of Lions is the highly-anticipated second and final installment of the international bestselling Mirage series. Two identical girls, one a princess, the other a rebel. Who will rule the empire?
Welcome to Check Your Shelf. There's been another police shooting, and this one has taken me aback because I grew up very close to Kenosha, Wisconsin, and now it's on the national news. And there are too many news articles about property damage and supposed rioters, and not enough articles questioning why the police (and their white male supporters with assault rifles) are given free rein to act as judge, jury, and executioner on the streets. It just keeps going.
---
Libraries & Librarians
News Updates
Cool Library Updates
Worth Reading
---
Book Adaptations in the News
---
Books & Authors in the News
---
Award News
---
Pop Cultured
---
Bookish Curiosities & Miscellaneous
On the Riot
---
Take a breath and take care of yourselves, folks. If you need something cute, here are photos of Houdini exploring our bathroom. I'll see you all next week.
—Katie McLain Horner, @kt_librarylady on Twitter.