Sponsored by Kind of a Big Deal by Shannon Hale, with Fierce Reads
There's nothing worse than peaking in high school. Nobody knows that better than Josie Pie. She was kind of a big deal—but the bigger you are, the harder you fall. And Josie fell. Hard. Ouch.
Meanwhile, her life keeps imploding. Desperate to escape, Josie gets into reading.
Literally.
She reads a book and suddenly she's inside it. It's alarming. But also . . . kind of amazing? It's the perfect way to live out her fantasies. Book after book, Josie the failed star finds a new way to shine. But the longer she stays in a story, the harder it becomes to escape. Will Josie find a story so good that she just stays forever?
Hey YA Fans!
Let's catch up on the latest in YA book news and new YA books that hit shelves this last week of the longest month ever (it's been going on since March, right?). Good thing great reading helps.
YA Book News
There is a lot of adaptation news this week, as has been the case for the last couple of months, and I really hope we see some of these projects come to fruition because they are so good.
New YA Books
I haven't read as many as I wish, but I've noted with a * the ones I have and recommend!
The Arrival of Someday by Jen Malone (paperback)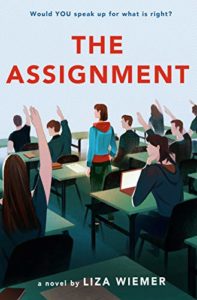 The Assignment by Liza Wiemer
The Babysitters Coven by Kate M. Williams (paperback, series)
Bright Raven Skies by Kristina Perez (series)
The Burning Kingdoms by Sally Green (series)
A Cloud of Outrageous Blue by Vesper Stamper (how incredible is that title?)
*Clown in a Cornfield by Adam Cesare
The Companion by Katie Alender
The Con Code by Shana Silver
Darius The Great Deserves Better by Adib Khorram (series)
Elatsoe by Darcie Little Badger, and illustrated by Rovina Cai
Girl Gone Viral by Arvin Ahmadi (paperback)
Harrow Lake by Kat Ellis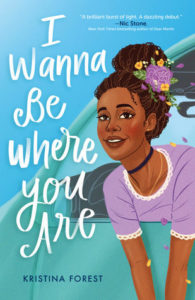 I Wanna Be Where You Are by Kristina Forest (paperback)
Ironspark by C.M. McGuire
Kind of a Big Deal by Shannon Hale
Lost Roads by Jonathan Maberry (series)
The Nemesis by S. J. Kincaid (series)
*Now That I've Found You by Kristina Forest
Rage by Cora Carmack (series)
*Sadie by Courtney Summers (paperback)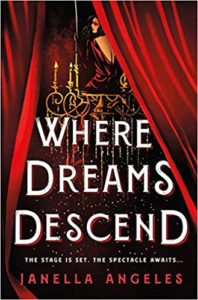 Traitor by Amanda McCrina
Verify by Joelle Charbonneau (series, paperback)
Where Dreams Descend by Janella Angeles (series)
The Whitsun Daughters by Carrie Mesrobian
YA Book Talk This Week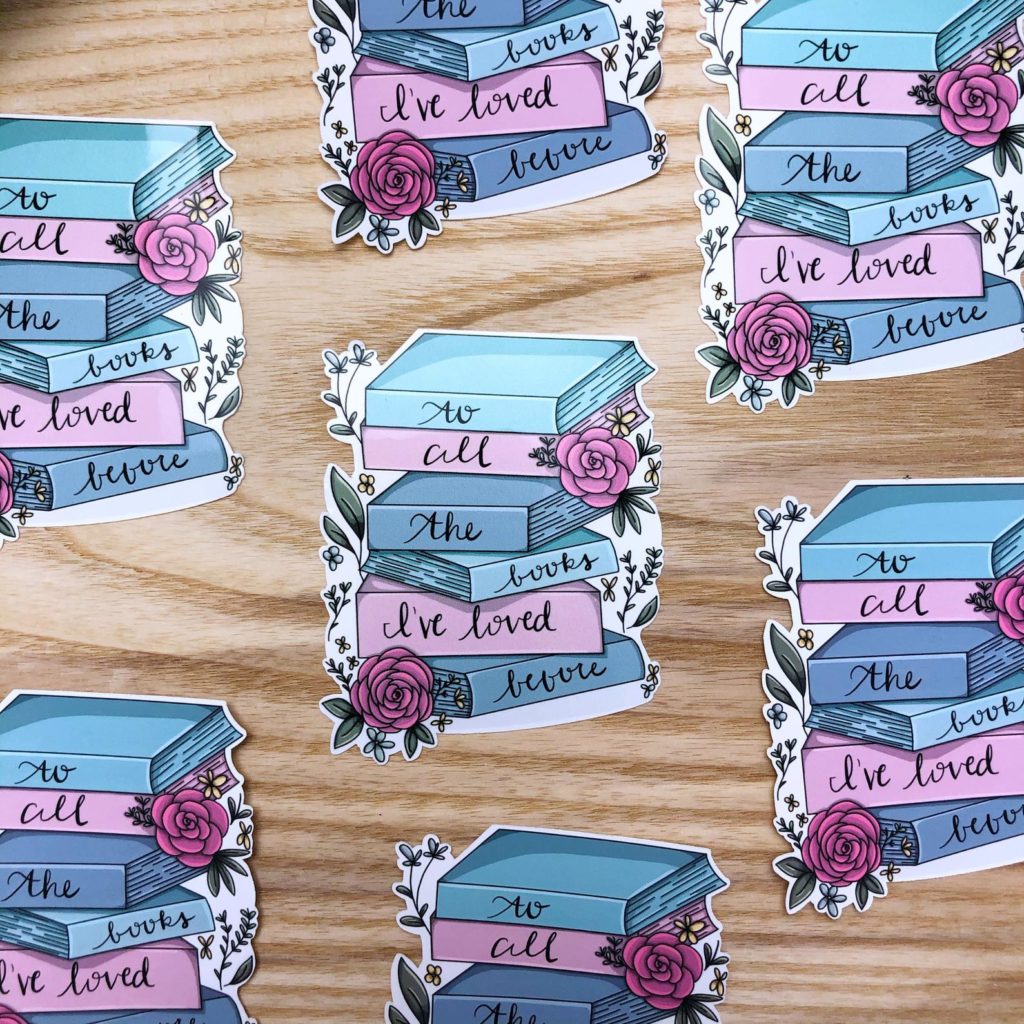 I love this sticker playing off the title of Jenny Han's book so much. $2.25.
---
Thanks for hanging out, and we'll see you next week!
— Kelly Jensen, @heykellyjensen on Instagram and editor of Body Talk, (Don't) Call Me Crazy, and Here We Are.