Sponsored by Yellow Jacket, an imprint of Little Bee Books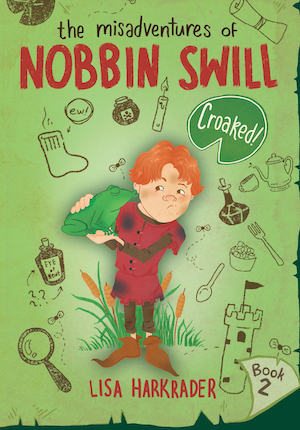 Nobbin is now Prince Charming's assistant, though he's unable to assist him when things go awry saving Princess Angelica. After that, Sir Roderick thinks the princess needs training and advises the king to send her away to a queen who can educate her. The king has doubts, but the queen suddenly shows up with her son, Figbert.
They both torment everyone until, one day, Figbert disappears. Nobbin suspects Sir Roderick. They finally find Figbert, but he's not like they remember. He's smaller, rounder, and, much greener. Can they find out who turned him into a frog and crack the case?