Sponsored by Flatiron Books, publisher of Migrations by Charlotte McConaghy.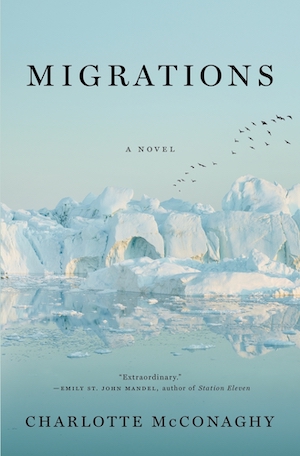 A dark past. An impossible journey. The will to survive. For fans of Flight Behavior and Station Eleven, a novel set on the brink of catastrophe, as a young woman chases the world's last birds―and her own final chance for redemption. Migrations has been named a "most anticipated" book by Entertainment Weekly, Vulture, Elle, and more. Emily St. John Mandel calls this powerful novel "extraordinary." Start reading Migrations now.
Welcome to Read This Book, a weekly newsletter where I recommend one book that I think you absolutely must read. The books will vary across genre and age category to include new releases, backlist titles, and classics. If you're ready to explode your TBR, buckle up!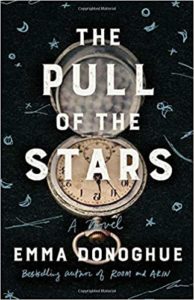 This week's pick is one of my favorite books of the summer, and a novel that was actually bumped up because of COVID-19–but that said, if you're so over pandemic-related media, you might want to skip this one! It's The Pull of the Stars by Emma Donoghue.
Content warning: Flu epidemic, sickness, difficult childbirth, infant and mother death
Julia Powell is an overworked nurse in the fall of 1918, responsible for a makeshift ward for pregnant women with influenza in a Dublin hospital. Due to staff shortages, she's the only nurse assigned to this ward and, desperate for an extra set of hands, she requests help. She receives it in the form of Bridie, a young untrained volunteer who is quick to learn and eager to help. Julia and Bridie work together through long days, and their paths sometimes cross with Dr. Lynn, a female physician whose politics Julia might not agree with, but whom she admires for her medical knowledge and sensitivity. The women experience three tumultuous days in the hospital that will change Julia's life forever.
This is a really intense, but also intensely good read. Julia takes you through a day in her life, and while much of it is explaining the how and why of her daily tasks and caring for people in 1918, you also get a sense for her personality and who she is beyond caretaker and nurse. She's nearing 30, she would like to be married and have a family, but she's also proud of her work and she's uncertain that family life will ever happen for her. She's a smart woman who loathes that she can't use her good judgment and know-how to its full extent, and that she must take orders from doctors who don't see women's health as important as their own egos. When Julia meets Bridie, she wants to be tough, but the two of them click into a fast friendship when Julia realizes how smart Bridie is. Bridie, for her part, opens Julia's eyes to injustice and hardship without ever being a token character, and when their respect for one another deepens into an unexpected romance, it just feels right.
I was really intrigued to read about the medical community and how a society reacted to a pandemic one hundred years ago. Like now, it seems like the care of people is often put behind politics–Dr. Lynn is presented as the hardest working and more sensible doctor in the entire hospital, sought after by nurses for her sensitivity and confidence in nurses' abilities. And yet, many dislike her or would have her arrested because she believes in Irish independence–a view that will certainly cause trouble in this book. I was delighted to learn after reading that Dr. Lynn was a real person, and I found Donoghue's inclusion and fictionalization of her character interesting.
If you're up for a hard-hitting, beautifully written book about humanity and care set during the influenza pandemic, this book cannot be beat. Bonus: I read it on audio, narrated by Emma Lowe, and it was a fantastic production.
Happy reading,
Tirzah
Find me on Book Riot, the Insiders Read Harder podcast, All the Books, and Twitter.
If someone forwarded this newsletter to you, click here to subscribe.