Sponsored by Scholastic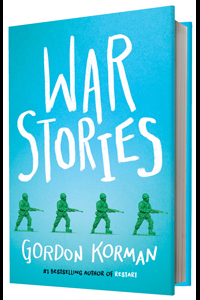 New from Gordon Korman, the #1 New York Times bestselling author of Restart, comes War Stories, a novel about what it really means to be a hero. The book follows a boy named Trevor as he discovers that there's more to the story than what he's heard his whole life about his bona fide war hero great-grandfather's involvement in World War II. This causes Trevor to wonder about his great-grandfather's heroism, the truth about the battle he fought, and importance of genuine valor.
Hey kidlit pals! I hope you're having a good week, and if you're one of the many who started school this week, I'm wishing you health and safety and strong Internet connections, no matter how you're learning this year. And if you need a good book deal (or five!) to take your mind off of it all, then you're in luck!
Deals are current as of this writing. Get them while they're hot!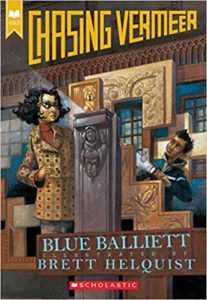 Chasing Vermeer by Blue Balliet is a fun art-centric mystery for only $5, and Balliet's Hold Fast is about a girl who must find her missing father, for $4.
Varian Johnson's The Great Greene Heist is a middle school heist novel that you definitely need to read, for $4.
Henry Huggins (and most of the sequels) by Beverly Cleary is just $4!
Speaking of classics, snag Encyclopedia Brown, Boy Detective by Donald Sobol for just $4.
Here's a steal: Most of the Ivy and Bean books by Annie Barrows are $4 or less.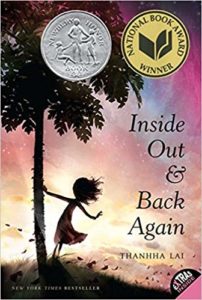 National Book Award winner Inside Out and Back Again by Thanha Lai is just $5!
The Templeton Twins Have An Idea by Ellis Weiner and Jeremy Holmes is just $1!
Grab the picture book A Stone Sat Still by Brendan Wenzel for just $2.
The Other Half of Happy by Rebecca Balcárcel is just $2.
Arthur Goes to Camp by Marc Brown (along with five other Arthur books) is just $1!
Happy reading!
Tirzah