Sponsored by Flatiron Books, publisher of The Switch by Beth O'Leary.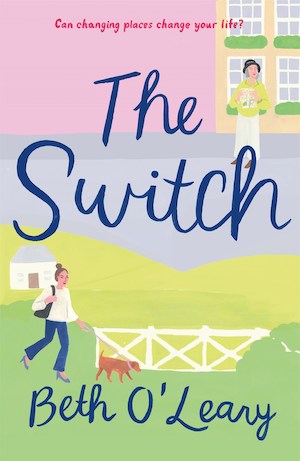 A grandmother and granddaughter swap lives in this charming, romantic novel from the internationally bestselling author of The Flatshare, Beth O'Leary. Eileen and Leena neither find that her new life is exactly what she'd imagined.. Could love be waiting at someone else's door?
I've decided that TV series frustrate me. You start watching and can tell someone likes someone and you don't think anything is going to happen and then you start Shipping Hard and then something happens and your ship is pulled apart because television. That's why I watch 2 hour romcoms. Satisfying without the hair-pulling and the waiting.
At least romance novels, you know where they're going to end up.
Before I get to our regularly scheduled business, I wanted to take a moment to acknowledge the life and untimely death of Corey Alexander, who wrote some amazing novels under the pen name Xan West. They were a strong proponent for diversity in romance of all kinds. Their blog was a place to go for the best perspective on gender and sexuality, disability, tropes, and the best of the best. On Twitter, they were the best at supporting newbies and veteran romancelandia folks. I didn't know them much at all, but was still struck by the loss.
Over on Book Riot
With the number of fantasy romances coming out recently (and you know, always), do you know the difference between high fantasy and low fantasy?
I have been looking for ways to extend my audiobook time. What do you do when you listen?
Are you sending notes and things to people? Here's some fun stationery.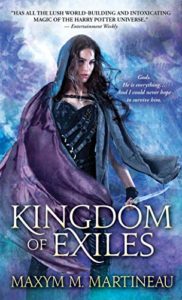 Deals
If you're looking for a fantasy series to start up, Kingdom of Exiles by Maxym M. Martineau is 1.99 right now. It's the first book in the Beast Charmer series, and is basically fantasy Pokemon. I mean, there's much more to it than that, but that's what the world is based on. There's intrigue and people have deadly curses on their heads and there are assassins and questioning of gender roles. It's dark and doesn't stand alone, but now's the best time to start.
New Books
So I did this thing where I actually started reading a book that came out this week, but because of its title, I find myself constantly singing the song that it's a play on. And my name is in it, so I just bounce around going "It's Jess!"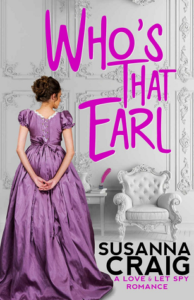 Who's That Earl
Susanna Craig
Thomas Sutherland is a spy for the crown. He'd love to remain married to his country forever, but instead he lands an inheritance. A title and a crumbling Scottish keep are all his for the taking. But his predecessor had a tenant living at the castle, and he'll have to discuss their future before being able to keep working. When he arrives in Scotland in the dead of winter, he's surprised to find that instead of Higginbotham, the stodgy secretary to a reclusive writer he was expecting, the woman that got away is staring him in the face.
But Jane Quayle has secrets of her own. The biggest: she's actually Robin Ratliff, the reclusive author of gothic novels that all of England is abuzz for. And having the new Lord Magnus around isn't going to help with that.
So far, this book is fun with interesting characters and a premise I love. It gives me much Romancing the Duke vibes.
There are a few more books out this week that I hope to someday reach: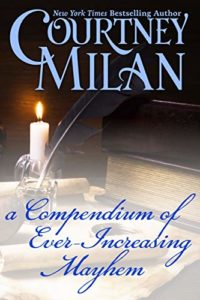 A Compendium of Ever-Increasing Mayhem by Courtney Milan (this is a collection of four previously published novellas, three of which I've read and can tell you are more than effing delightful, the last of which I've been meaning to read forever!)
Gay All Year by Richard May
The Pleasure Principle by Nicole Falls
The Jackal by JR Ward (this is a spinoff of the BDB books set in a…prison camp?)
For Her Benefit by Nana Malone (this is the third in a trilogy that doesn't stand alone)
Heart Bones by Colleen Hoover (this one got moved up because CH does that sometimes)
The Legal Affair by Nisha Sharma
Royal by Danielle Steel (which I think is romantic if not exactly romance? She's been going kind of all over the place.)
Falling for Jun by DD Davis
Reading anything interesting this weekend?
As usual, catch me on Twitter @jessisreading or Instagram @jess_is_reading, or send me an email at wheninromance@bookriot.com if you've got feedback, bookrecs, or just want to say hi!