Sponsored by our Kindle Unlimited 1-year subscription giveaway!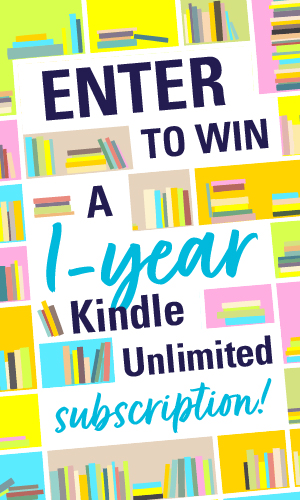 We're giving away a 1-year subscription to Kindle Unlimited courtesy of Early Bird Books! Early Bird Books brings you free and bargain eBooks that match your interests. You can sign up for free, read the books on any device, and the books are yours to keep. Click to enter!
Welcome to Read This Book, the newsletter where I recommend a book you should add to your TBR, STAT! I stan variety in all things, and my book recommendations will be no exception. These must-read books will span genres and age groups. There will be new releases, oldie but goldies from the backlist, and the classics you may have missed in high school. Oh my! If you're ready to diversify your books, then LEGGO!!
I know it's been a couple of weeks since the announcements of the 72nd Emmy nominations, but I'm still celebrating the record number of Black actors who were nominated! Although, the number of Latinx (and Asian) actors nominated was lacking, so there are miles to go until we have proper representation when recognizing the diverse acting talents on the big and small screens. Books were also part of this #BlackExcellence celebration with Kerry Washington being nominated as Lead Actress in a Limited Series or Movie for her portrayal of Mia Warren in Little Fires Everywhere.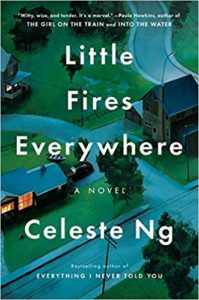 Set in Celeste Ng's hometown of Shaker Heights, Ohio during the late 1990s, Little Fires Everywhere is a novel about two families brought together through their children. Mia Warren along with her teenage daughter, Pearl, live in the Richardson Family's rental home. Moody Richardson quickly befriends Pearl and introduces her to his family and the established home life that is the exact opposite of the life Pearl shares with her artist mother. Soon, all four children are drawn to both Mia and Pearl.
When the Richardson's old family friends seek to adopt a Chinese American baby, a custody battle erupts and dramatically divides the placid, progressive suburb of Shaker Heights with mothers Elena Richardson and Mia on opposing sides. Suspicious of Mia and her motives in the custody case, Elena uses her journalist training and personal connections to uncover the secrets of Mia's past. However, her obsession comes at unexpected and devastating costs.
What initially drew me to Little Fires Everywhere was the setting. Although I am not from Cleveland, I have lived in the area for the past decade. The only thing I know about Shaker Heights is it's on the east side of Cleveland. It was interesting to learn a little history about Shaker Heights being a community that was planned with a purpose. I wasn't the only Cleveland resident interested in this story. Not only was Little Fires Everywhere the one book at the top of my wish list, it was one of the most checked out books at the Cuyahoga County Library!
Although I don't have children, the duality of motherhood in Little Fires Everywhere was compelling and had me constantly wondering. If I was a mother, would I be more like "Go with the flow" Mia or Elena, the mother who lives by rules and structure as a way of life. By the end, my heart was aching for both Mia and Elena, even though I thought they both deserved the consequences of their actions. Another aspect I absolutely loved about Little Fires Everywhere was being satisfied with the ending of the story while also yearning for more story. You know a book is really good when it leaves you wanting a sequel!
If you haven't read Celeste Ng yet, Little Fires Everywhere is an excellent start. If you've only read Ng's debut novel Everything I Never Told You, then don't stop there, give her sophomore novel a read as well.
Until next time bookish friends,
Katisha
Find more of me on Book Riot.
Find more books by subscribing to Book Riot Newsletters.