Sponsored by Oni Lion Forge Publishing Group.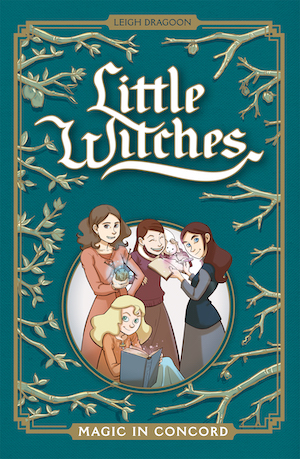 A charming and magical graphic novel based on Louisa May Alcott's Little Women! Jo, Beth, Amy, and Meg March are four sisters living in Concord with their parents—Father, who's tending to soldiers fighting in the Civil War, and Marmee, who teaches the girls simple but effective witchcraft. The Marches have to keep their craft quiet, as there are many in Concord who see magic in a bad light—especially after things begin disappearing.
Welcome to Check Your Shelf. Anyone else hitting a wall from working at home? I had been doing fine for awhile, but now it's like my brain refuses to do any sort of high-level thinking, planning, or executing, which is…irritating, to say the least. We'll see if this week is any better.
---
Collection Development Corner
Publishing News
New & Upcoming Titles
What Your Patrons Are Hearing About
RA/Genre Resources
On the Riot
---
All Things Comics
On the Riot
---
Audiophilia
On the Riot
---
Book Lists, Book Lists, Book Lists
Children/Teens
Adults
On the Riot
---
Level Up (Library Reads)
Do you take part in Library Reads, the monthly list of best books selected by librarians only? We've made it easy for you to find eligible diverse titles to nominate. Kelly Jensen created a database of upcoming diverse books that anyone can edit, and Nora Rawlins of Early Word is doing the same, as well as including information about series, vendors, and publisher buzz.
Mask up and stay hydrated. See you on Friday!
—Katie McLain Horner, @kt_librarylady on Twitter.