Sponsored by Traitor by Amanda McCrina with Fierce Reads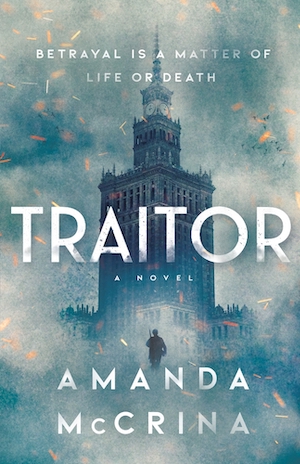 tk
Still Waiting For A Library Book? It Might Be In A Coronavirus Quarantine
If you've felt like your library holds are taking forever to come in, or your library hasn't been especially speedy about checking in your returned materials, there's a good reason for that: Library materials are getting quarantined. The Sacramento Public Library is quarantining their returned materials for four days in their unused community rooms, and the ALA is recommending that all libraries similarly put materials that are returned into some sort of two-four day isolation period before letting them be checked out again or putting them back on shelves.
Library Supporters Urge Action As Senate Recesses Without Relief Bill
Like a lot of people and entities, libraries are struggling right now. Many are reliant on local government funding that may be cut or reallocated to other departments thanks to COVID-19, even as libraries are increasingly expected to offer essential services for people who are suddenly in need. The Senate adjourned for the month without reaching an agreement on a bailout package that would help libraries, among many others. The ALA is calling on library users to contact their federal representatives to ask them to fund libraries.
Michael Cohen Discusses New Book About Trump
Michael Cohen has been allowed to proceed with his tell-all about Trump, and has revealed a cover and a foreword that hints at the contents. In it, Cohen promises to reveal back-door dealings with Russia, details of infidelity, and other egregious behaviors. Cohen came under federal investigation in recent years for his dealings as Trump's personal lawyer. He says the book is available for preorder, and it will be released sometime before the November election.