Sponsored by Penguin Teen.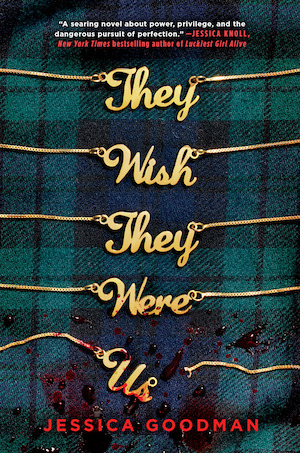 tk
Merriam-Webster Dictionary Has A Podcast
Love words and podcasts? Then you're going to love this news: Merriam-Webster's editors have a new podcast where "they challenge supposed grammar rules, reveal the surprising origins behind words, tackle common questions, and generally geek out about the beautiful nightmare that is language."
Little Free Library Fight On Nextdoor App
The Del Ray neighborhood in Alexandria, Virginia is having a bookish fight on their Nextdoor app. A neighborhood resident, Uve Hodgins, accused the president of a soon-to-open nonprofit used bookstore, Don Alexander, of stealing books from the Little Free Library to stock his store. There is now a sign in the Free Little Library banning Alexander from it. Alexander denies the accusations. This could be a reality show.
Six-Year-Old Author's Book
Cutie patootie Alyssa McClelland is only six years old but has already added published author to her life checklist. The book, My Big Curly Fro, celebrates her hair and teaches self-love and confidence, which she was inspired to write about after classmates made fun of her hair.
How To Virtually Celebrate Indie Bookstore Day On The 29th
Meaningful ways to celebrate Independent Bookstore Day 2020 from the comforts of your home.