Sponsored by HarperCollins Children's Books.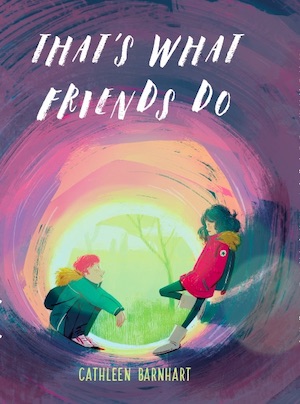 Samantha Goldstein and David Fisher have been friends, and teammates, for years. But when new-kid Luke Sullivan starts hanging out with them, their easy duo becomes an awkward trio. Luke's flirting makes Sammie uncomfortable — and David jealous. Then David makes his own move on Sammie, but it goes all wrong and too far. They're both left feeling hurt and confused, and unsure how to talk about, or who to talk with. As rumors fly around school, David must try to make things right and Sammie must find the courage to speak out about what's been done to her.
Hi Kid Lit Friends,
Dance performances might be suspended indefinitely due to social distancing, but thankfully we can still watch some performances online and we can read about famous dancers. Here are some of my favorite books about dancers and dancing.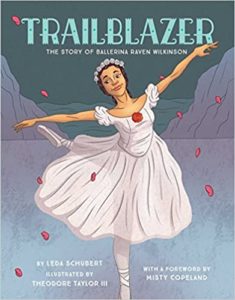 Trailblazer: The Story of Ballerina Raven Wilkinson by Leda Schubert, illustrated by Theodore Taylor III is the remarkable story of Ravin Wilkinson, the first African-American woman to dance for a major classical ballet company. Born on February 2, 1935, in New York City, Raven had always wanted to dance. When she started touring with her troupe in the United States in 1955, Raven encountered much racism in the South, but the applause, alongside the opportunity to dance, made all the hardship worth it. Several years later she would dance for royalty with the Dutch National Ballet and regularly performed with the New York City Opera until she was fifty.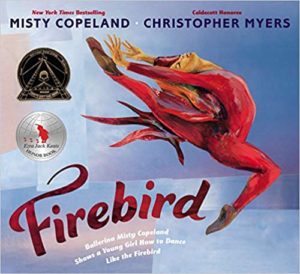 Firebird by Misty Copeland, illustrated by Christopher Myers is the lovely story of a young girl who questions her ability and lacks the confidence to be great at what she loves to do. Throughout the book, Misty encourages the girl and shows her how she too can be a Firebird. This book is gorgeously illustrated by Christopher Myers. (For middle grade readers, check out Life in Motion: An Unlikely Ballerina by Misty Copeland.)
Alvin Ailey by Andrea Davis Pinkney, illustrated by Brian Pinkney, is about one of my favorite dancers of all time. Every year in December, I buy a ticket to see his company perform at the City Center in New York City, and every time the performance takes my breath away. This wonderful picture book shares Alvin Ailey's life story and introduces readers to his lovely dance style and the incredible impact he's had on American dance.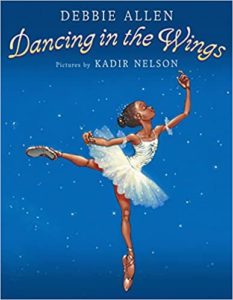 Dancing in the Wings by Debbie Allen, illustrated by Kadir Nelson is the story of Sassy, a young girl who wants to be a ballerina. But when a famous director comes to visit her class and she tries to get his attention with big dance moves and bright clothing, Sassy worries that she has ruined everything. Can her persistence win him over?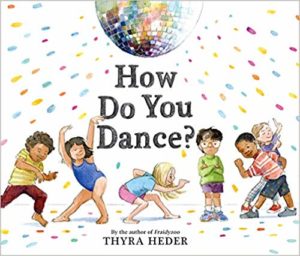 How Do You Dance? by Thyra Heder is about how dance is for everyone. The illustrations are so full of movement and life, and I can't help but dance when I read this book with my kids. This book celebrates dance as a way of expressing yourself and fostering creativity and humor.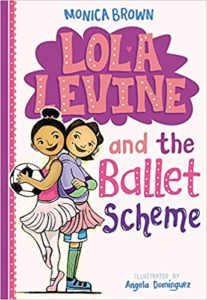 Lola Levine and the Ballet Scheme by Monica Brown is a fun chapter book about finding common interests. When new classmate Bella, a ballet dancer, walks into Lola's class at Northland Elementary, all Lola can see is pink everywhere–pink ribbons, a pink sweatshirt, and pink tennis shoes. Lola is disgusted – soccer is much better than ballet. Furthermore, Lola and Bella can't seem to stop squabbling. But when they land in the principal's office after a mishap, Lola's mom comes up with a way they can see that their interests aren't as different as they think.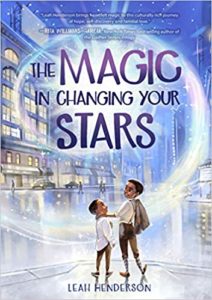 The Magic in Changing Your Stars by Leah Henderson is a new middle grade book about eleven-year-old Ailey Benjamin Lane. He loves to dance, but he botches his audition due to a case of nerves. He's ready to quit but his grampa shares how he dreamed of becoming a tap dancer as a young boy. He was so good that the Hollywood star and unofficial Mayor of Harlem, Bill "Bojangles" Robinson, even gave him a special pair of tap shoes. Curious, Ailey tries on the shoes . . . and instantly finds himself transported to 1930s Harlem. There he meets a young street tapper and realizes that it's his own grandfather! Can Ailey help the 12-year-old version of Grampa face his fears?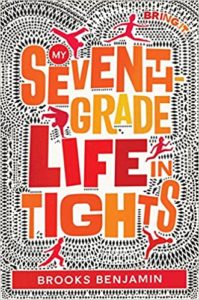 My Seventh Grade Life in Tights by Brooks Benjamin is a fun middle grade book that follows Dillon, a middle schooler who loves to dance. He wants to win a summer scholarship at a local dance studio, but his dad wants him to play football and his freestyle dance friends think studying at a studio would ruin his creativity. Can Dillon win the scholarship, keep his friends, please his father, and keep his signature dance style?
What are you reading these days? Let me know! Find me on Twitter at @KarinaYanGlaser, on Instagram at @KarinaIsReadingAndWriting, or email me at KarinaBookRiot@gmail.com.
Until next time!
Karina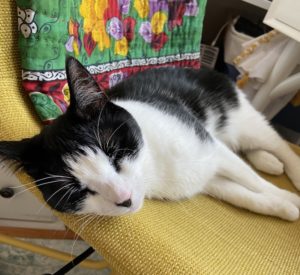 *If this e-mail was forwarded to you, follow this link to subscribe to "The Kids Are All Right" newsletter and other fabulous Book Riot newsletters for your own customized e-mail delivery. Thank you!*